I got the entire project onto a breadboard… mostly! A combination of evaluation boards and breakout boards and I was able to verify all the subsystems are working correctly together.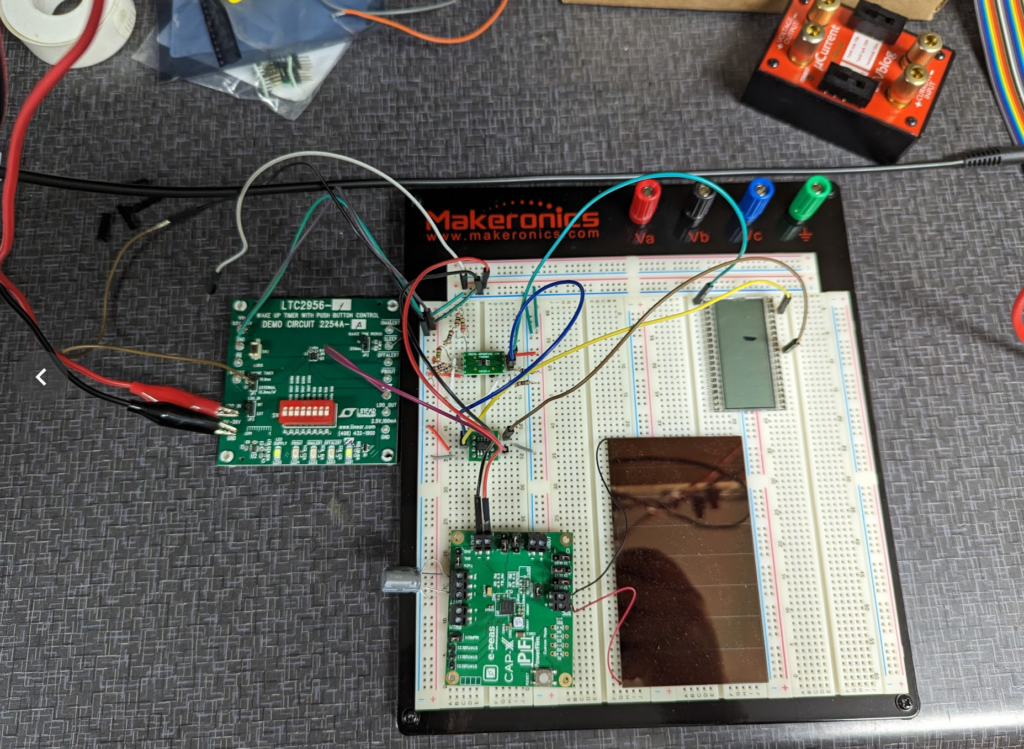 The entire system draws ~5.6uA at 3.3V from the super capacitors. Measured through the uCurrent.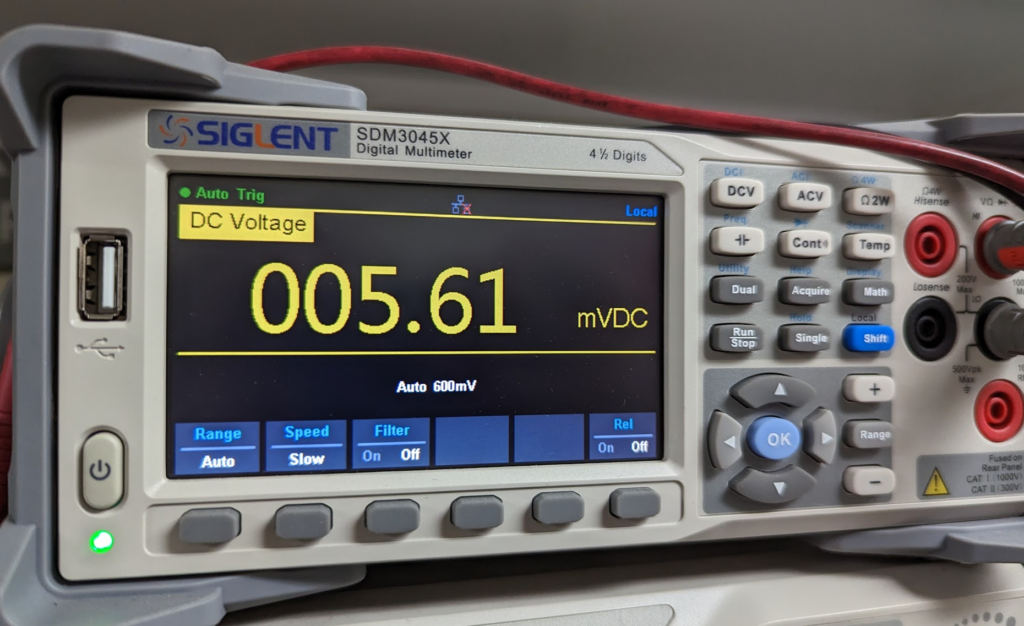 Here is the breadboard with the subsystems called out.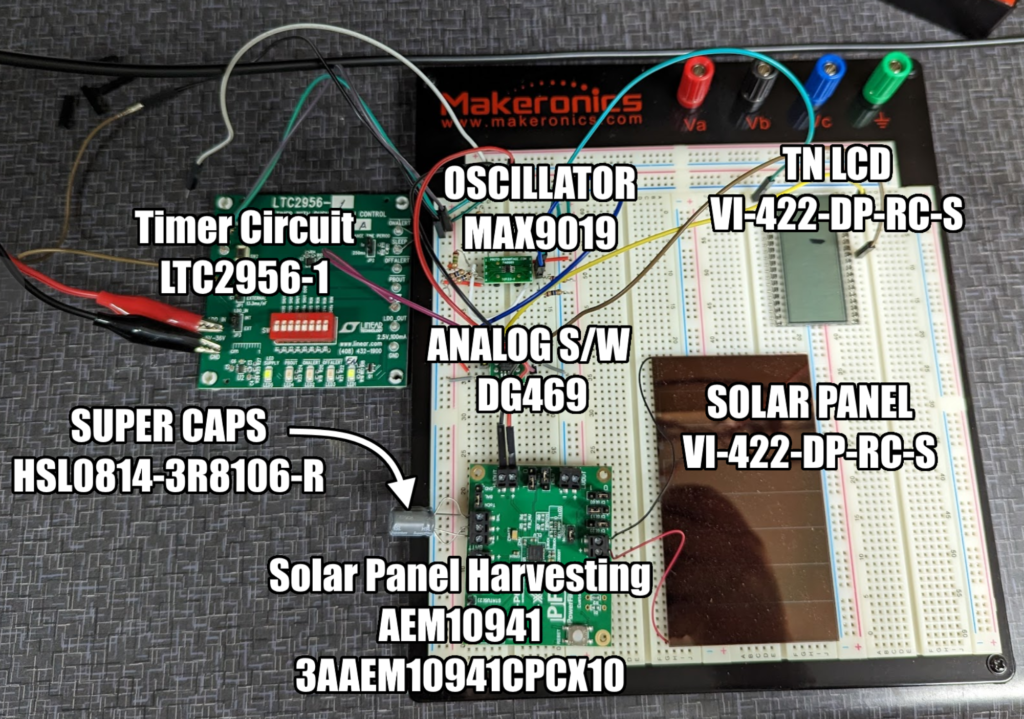 Up next is to complete the enclosure design and then the board layout!