I am a big fan of clear turn signals with amber bulbs/leds. Thus the first modification to the Box Truck is to swap turn signals!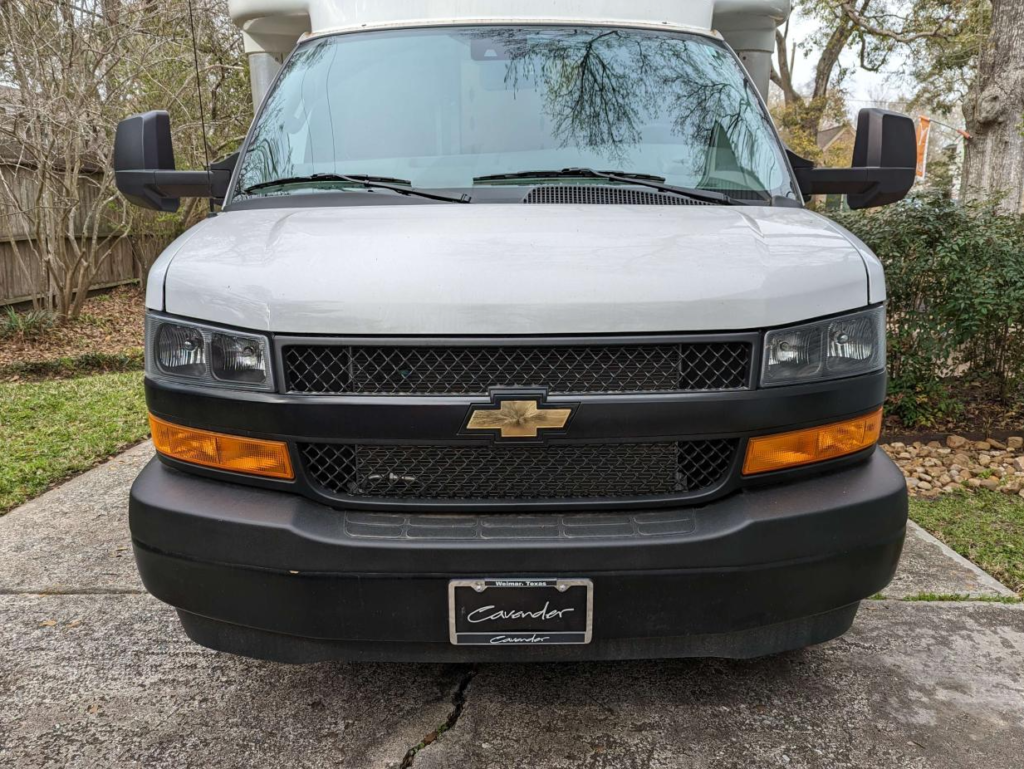 To remove the turn signals you shove a pry bar into the outside edge here.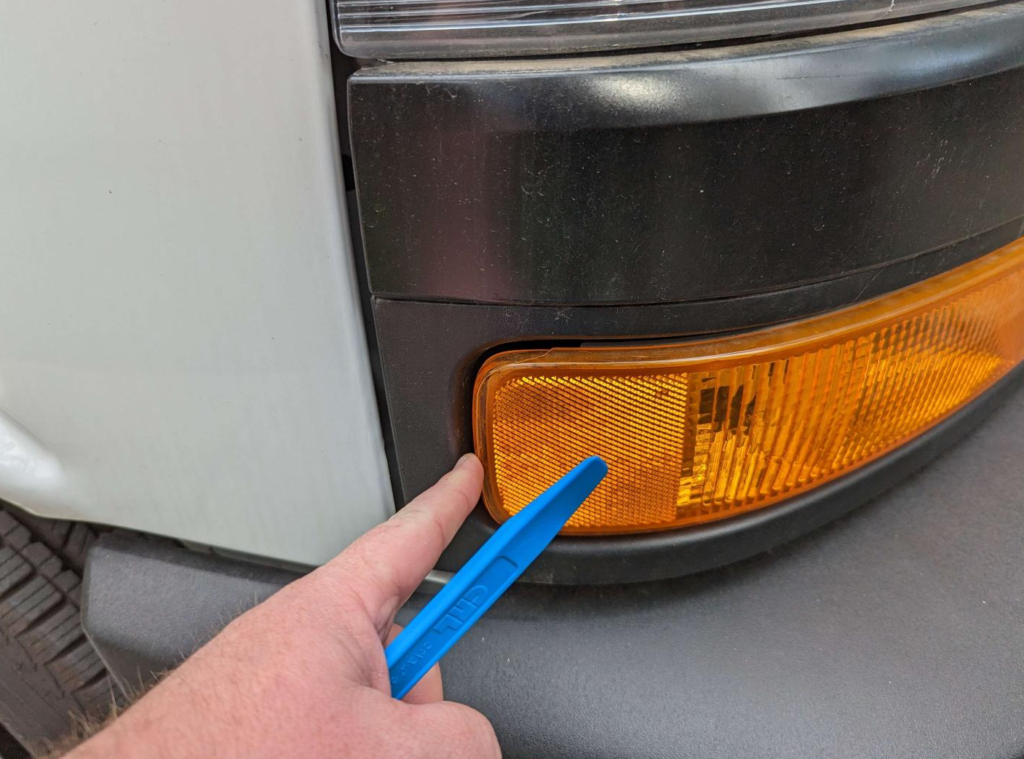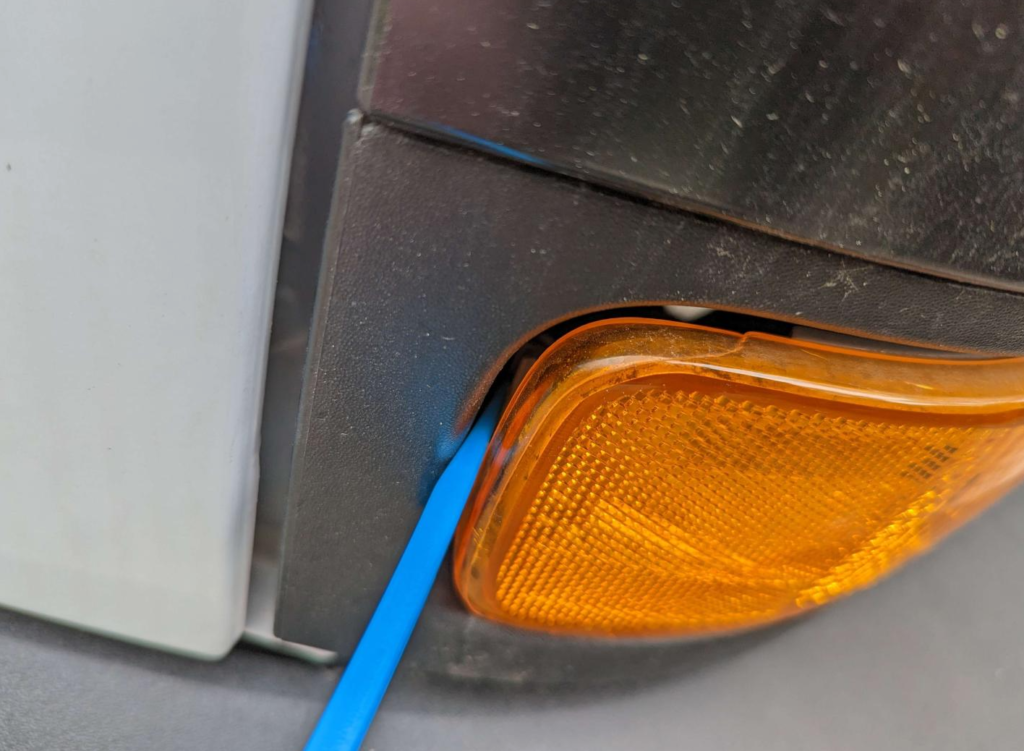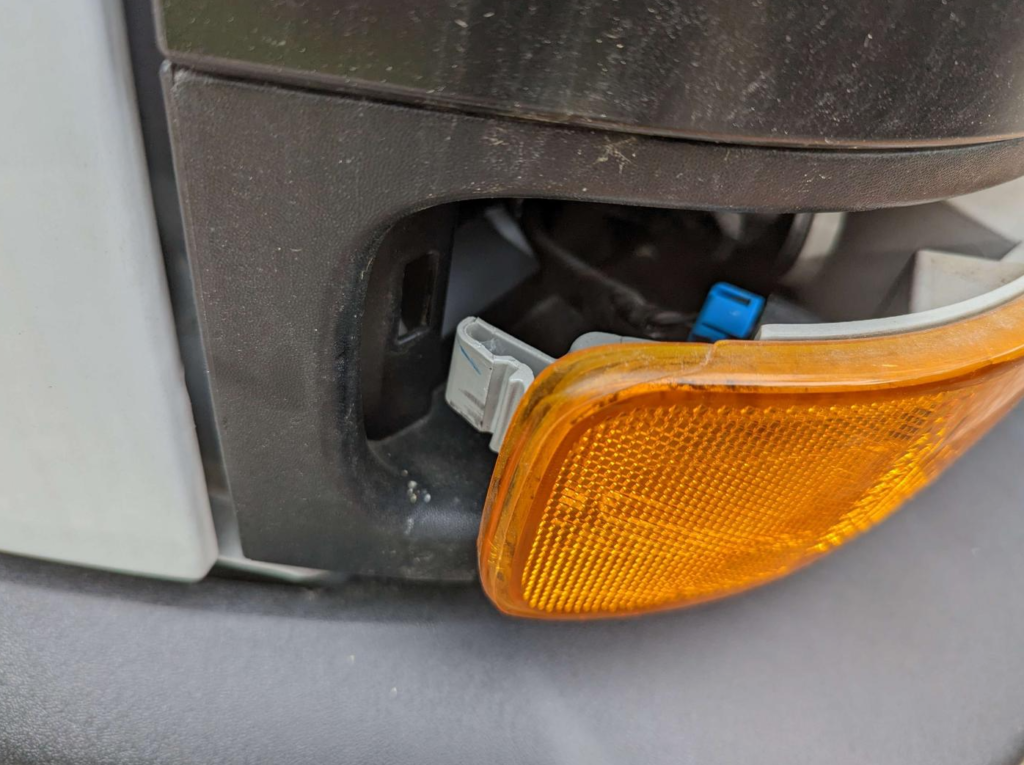 Once the clip has release the entire turn signal lens housing pivots forward and comes out the front.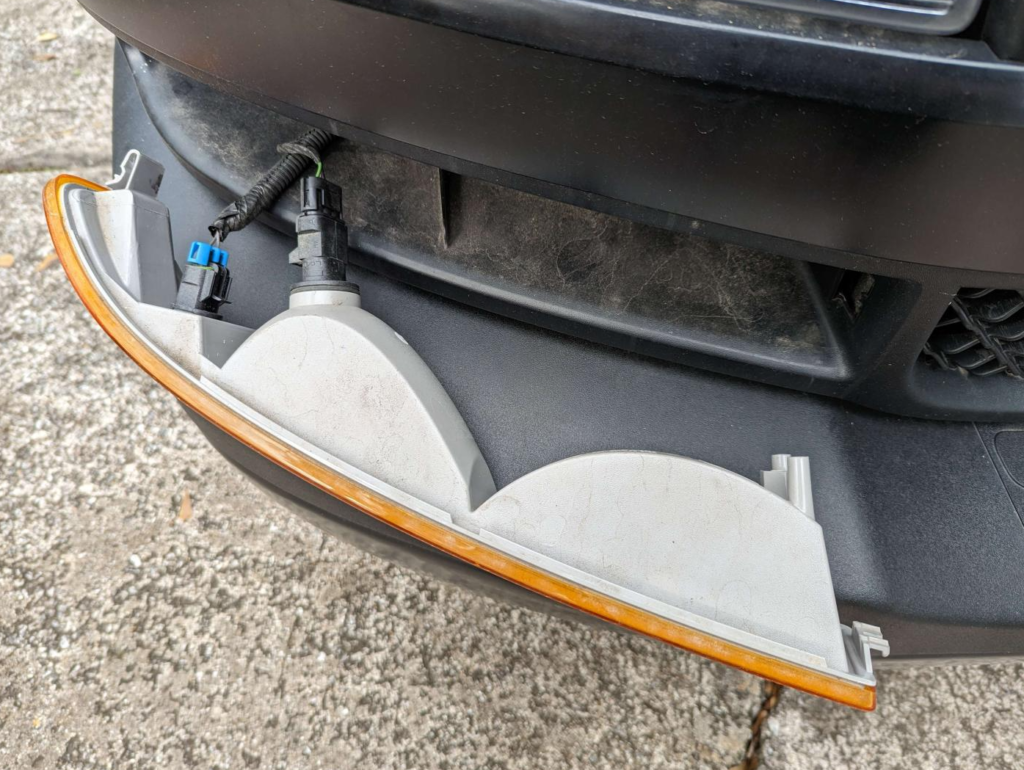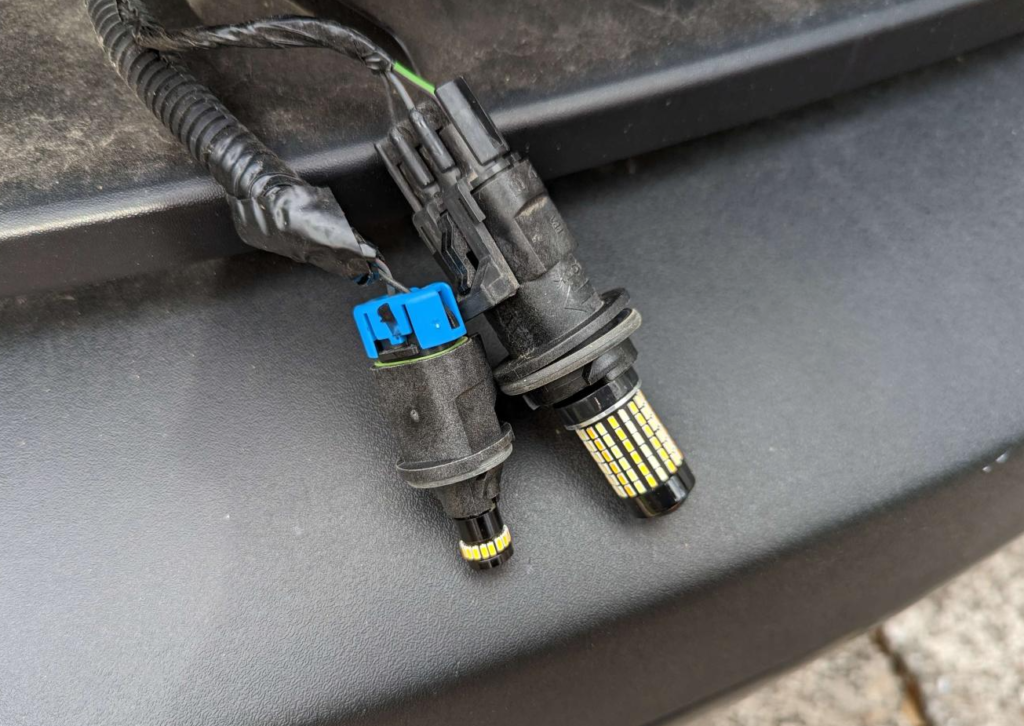 Then I pulled the bulbs out of the housing and replace them with LED equivalents.
Turn Signal
Parking Light
Put the new bulbs into the new housings and then snapped the clear turn signal housings into to the bumper.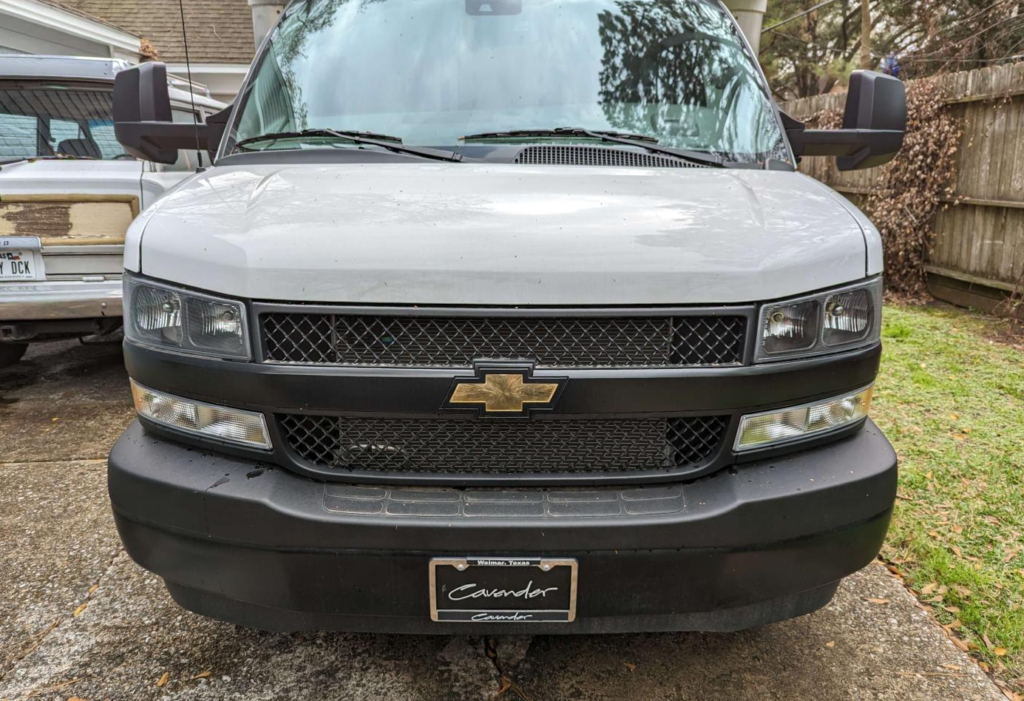 I ordered the clear turn signals off ebay. Here is what the posting looks like.