Project Unity is basically going to be a new PCB for the Atari 2600 that will feature a video mod, audio amp, power conversion circuity, and controls. This will enable a much smaller format for portables and make it easier to make a portable for beginners in the hobby.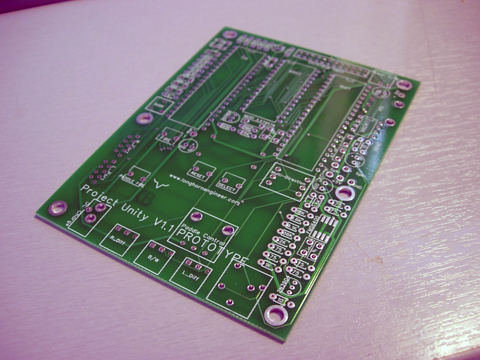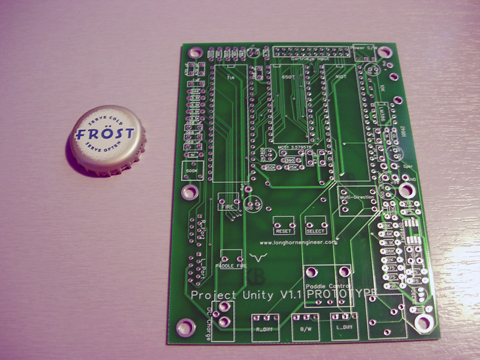 I hope I got the connections right. This is the first time I have designed something this large. Videos mods are easy to separate the Digital and Analog components (resistor ladder separates them well). I should have added more ground planes on this but its a prototype so its mainly for testing purposes. The only thing I am worried about is the power converter (switching regulator type Ti PTN4050) might be a bit to close to the clock signal for the Atari but its buffered by a couple 100uF caps so it should be ok.
The board measures 4.65″ x 3.45″. Has built in power converters (to up a 3.7V Lithium Cell to 5V), audio amp, video mod, and controls for the left player. Stereo jack, right and left difficulty switches, black and white switch (some games use this as a control). Only thing it misses is the Right control port as Serial ports are dam huge.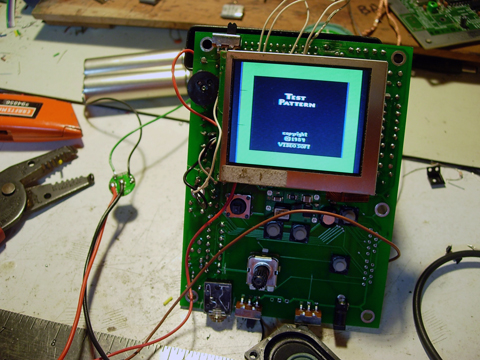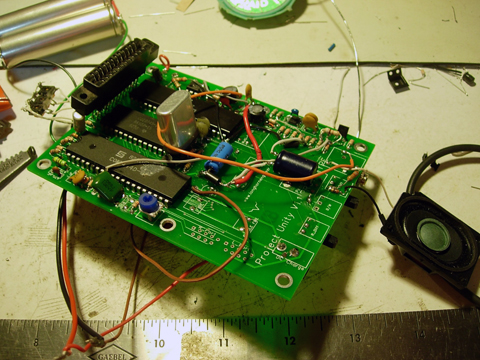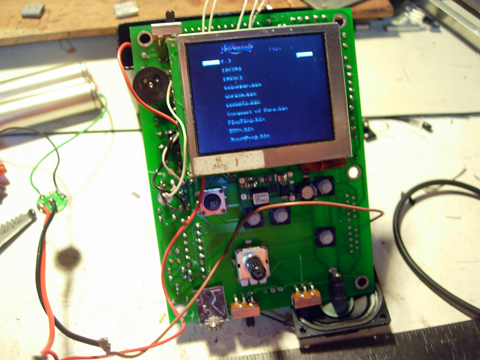 http://www.youtube.com/watch?v=xOqpHkKknq0
Everything soldered in place. Some stuff needs to be replaced but its working!
Ok the board is going to need some revision. The video circuity needs to be placed on the other side of the board along with a page worth of issues. Good thing the prototype at least works. All these issues are just nitpicks of mine.