The battery will need to be relocated on the Checker to the trunk. Not enough room up under the hood with all the turbo and A/C equipment. I will build a box to fill the area where I cut out the spare tire wheel well…. once I fix all the rust in the trunk sheet metal.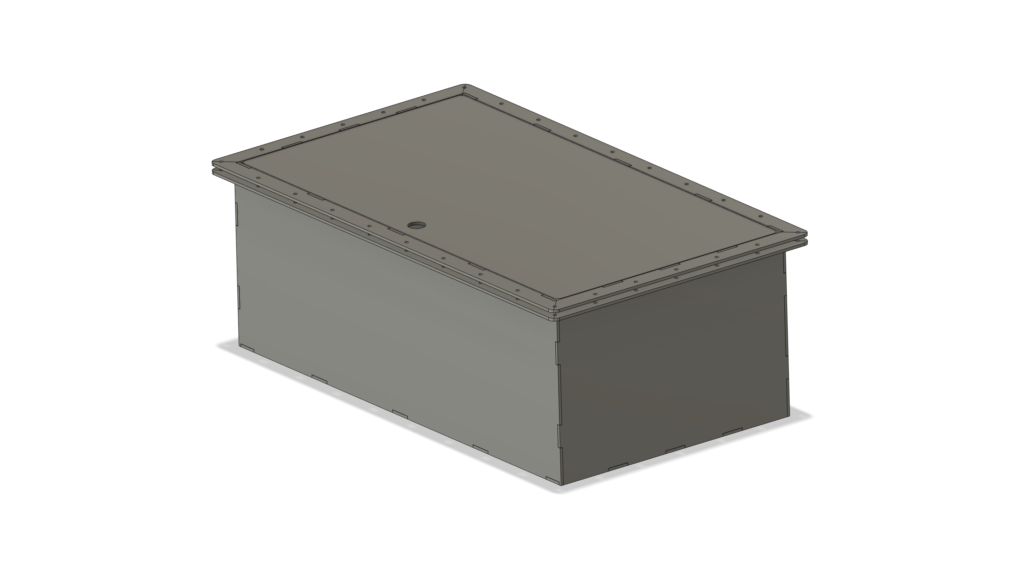 The box itself is 12″ wide, 21.5″ long, and 8″ deep. Same depth as the gas tank. Parts will be lasered out of 1/8″ 306 Stainless and then tig welded together. I designed a double flange system so the box will squeeze the sheet metal. Hopefully this will be more then strong enough keep the trunk sheet metal from ripping apart!
Now this box is bigger then the group 21 battery I am planning on running. Perfect place to store tools and extra fluids!