The DG469 is an analog switch that can be controlled with digital signals. The switching part of the chip is bi-direction which is perfect for switching analog signals.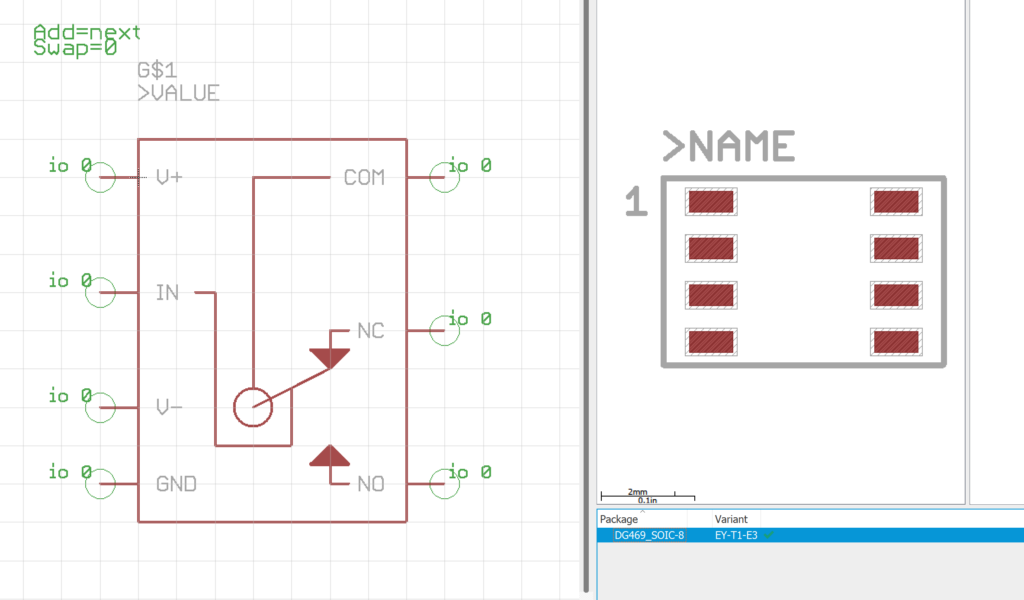 I will be using this IC to switch which segments on the TN LCD get powered up. The NC (Normally Connected) will send power to the "Don't feed" notification state. The NO (Normally Open) will send power to the "Feed" notification state.
It also has very low power requirements which will be perfect for my project.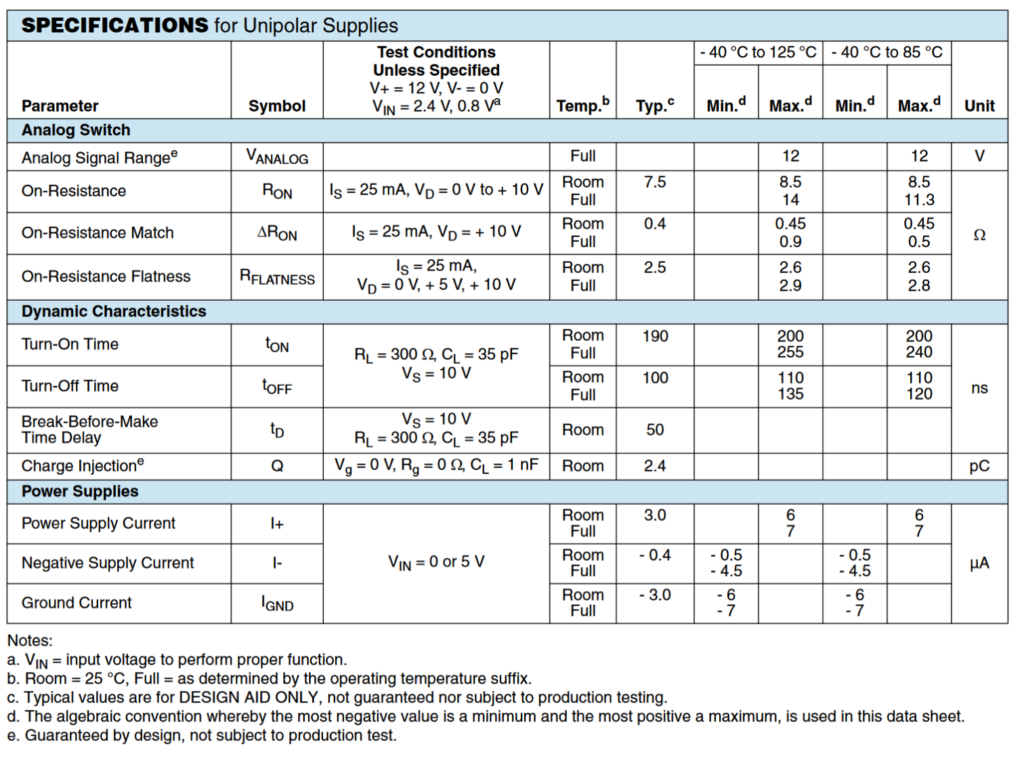 Here is the schematic for the DG469 for the Cat Feeder Unreminder.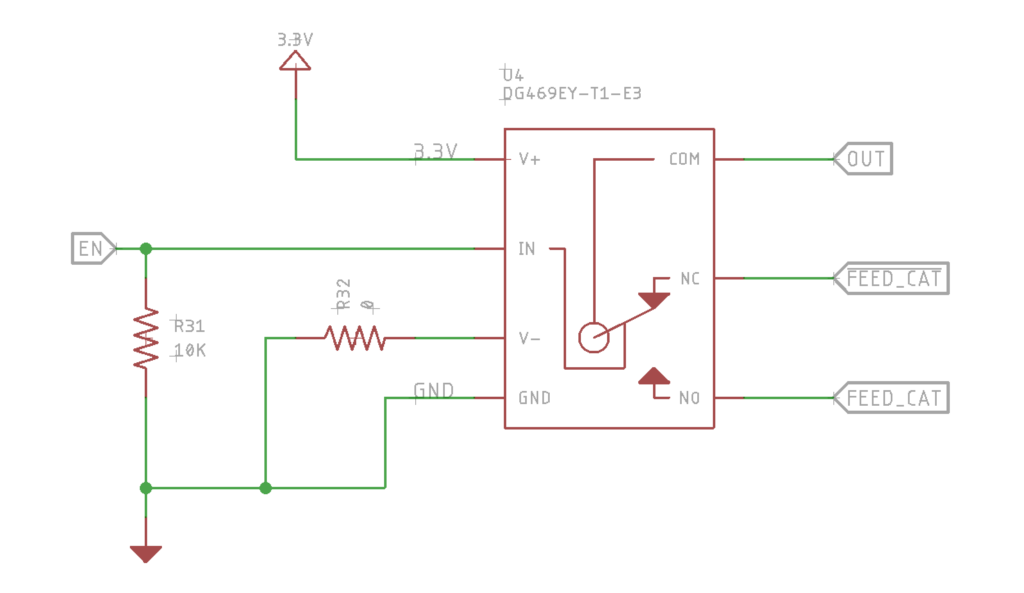 I put V- to ground through a jumper because the datasheet isn't very clear on how to set it up for unipolar power supplies. Gives me a chance to change what that voltage is.