The "butt" cheek of the Checker is the spare tire well that is in the trunk. Mine was poorly repaired by a previous owner. Hammered metal to cover the rust holes and then slathered bondo over it. Bondo'd right over the dirt on the sheet metal as well. Awesome job previous owner.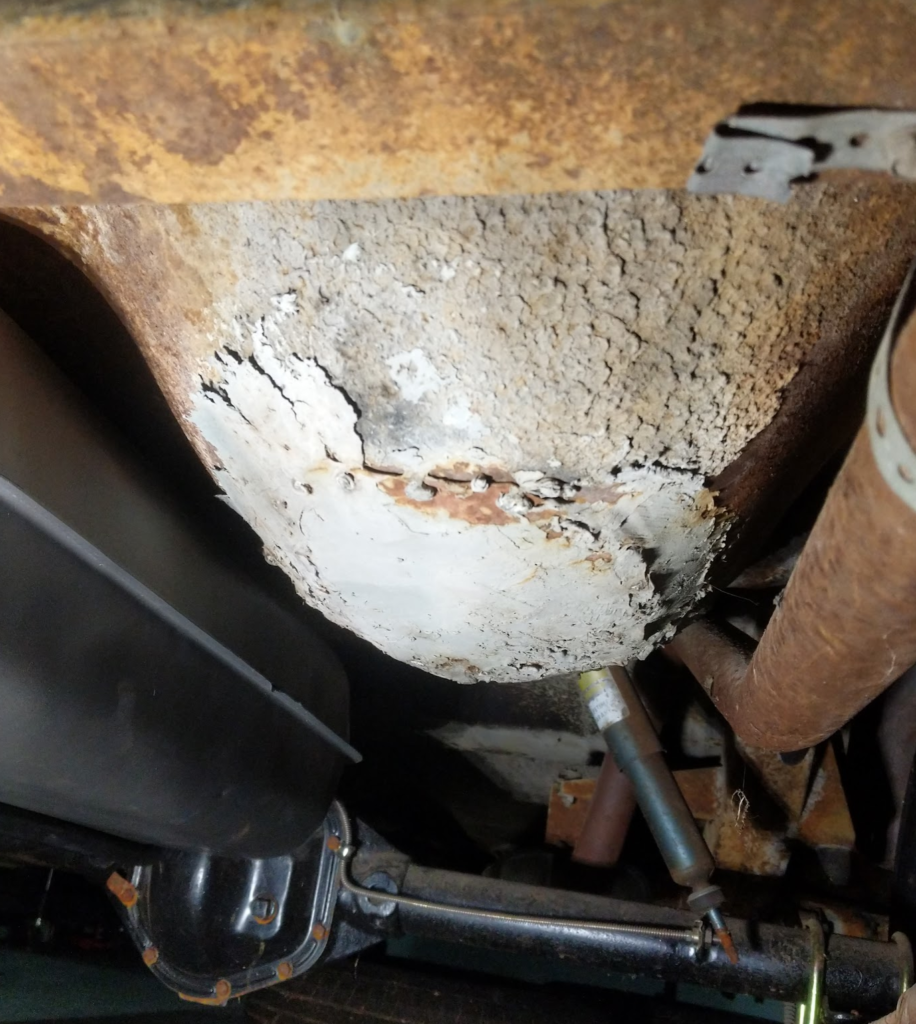 I am not planning on carrying a spare tire (plug kit + tire inflator instead) so I want to remove this spare tire well and put the Checker's battery and maybe a tool kit here.
Cut out the old shoddy repair.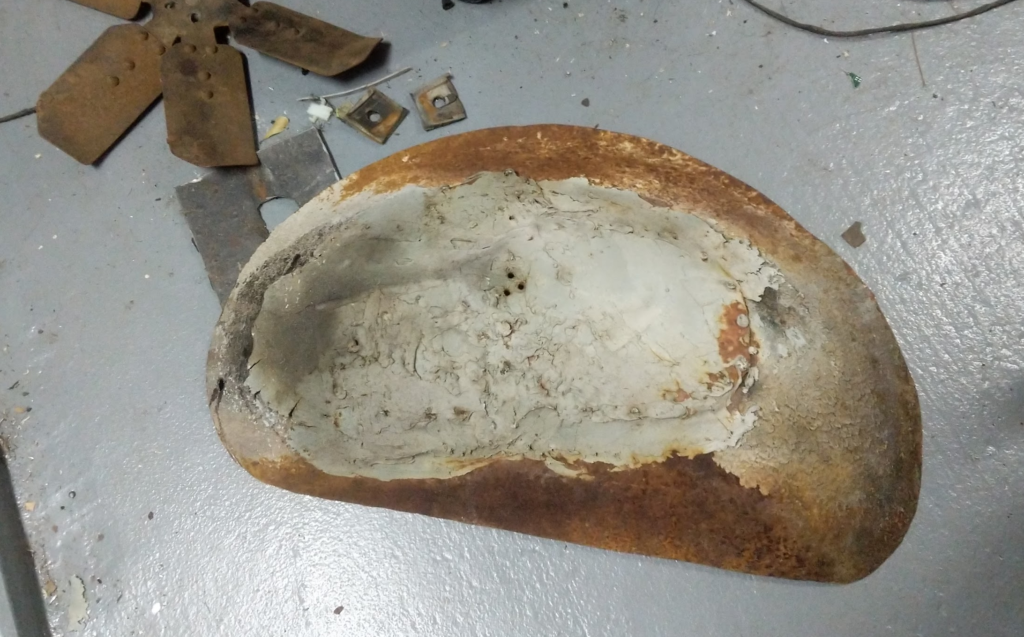 While cutting this out I found out that the entire trunk is skimmed with bondo… Wonder how much of this car is bondo now D: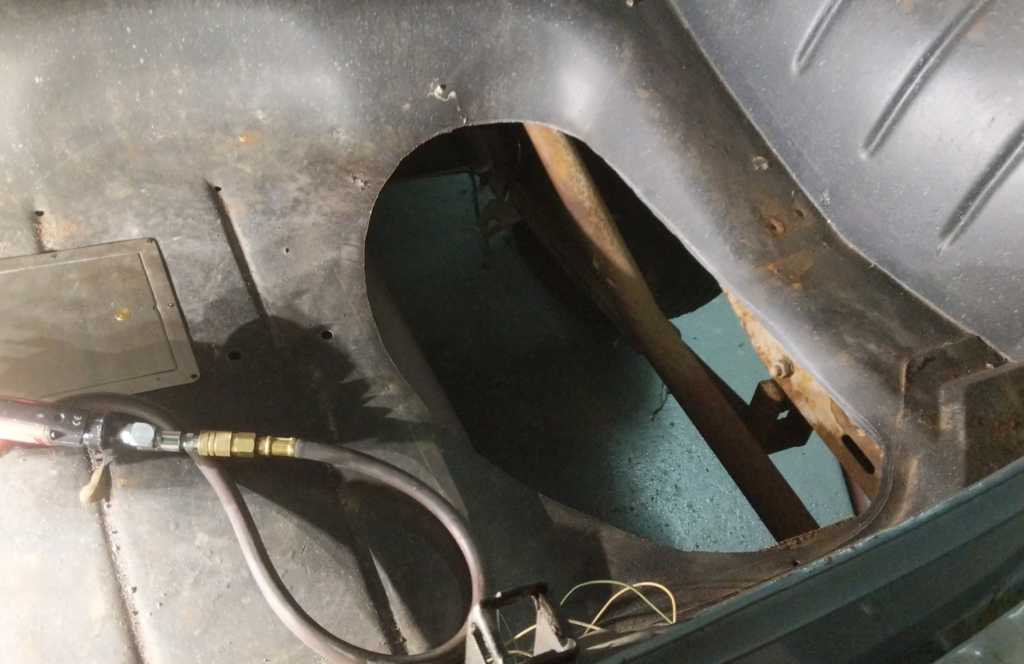 Then prep the area for welding.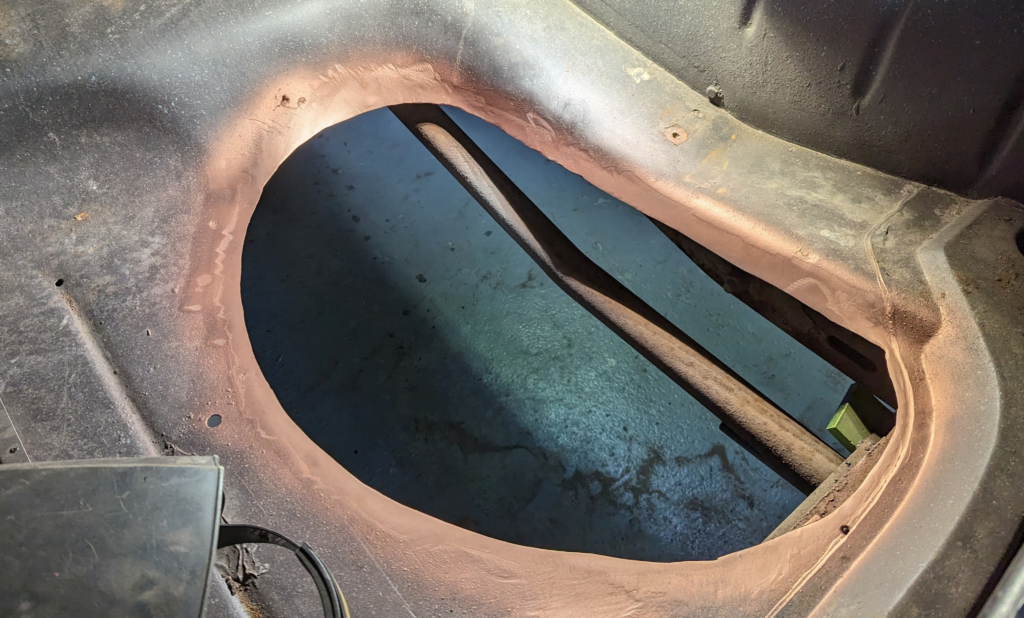 Use the removed part as a template in some fresh 18 gauge steel.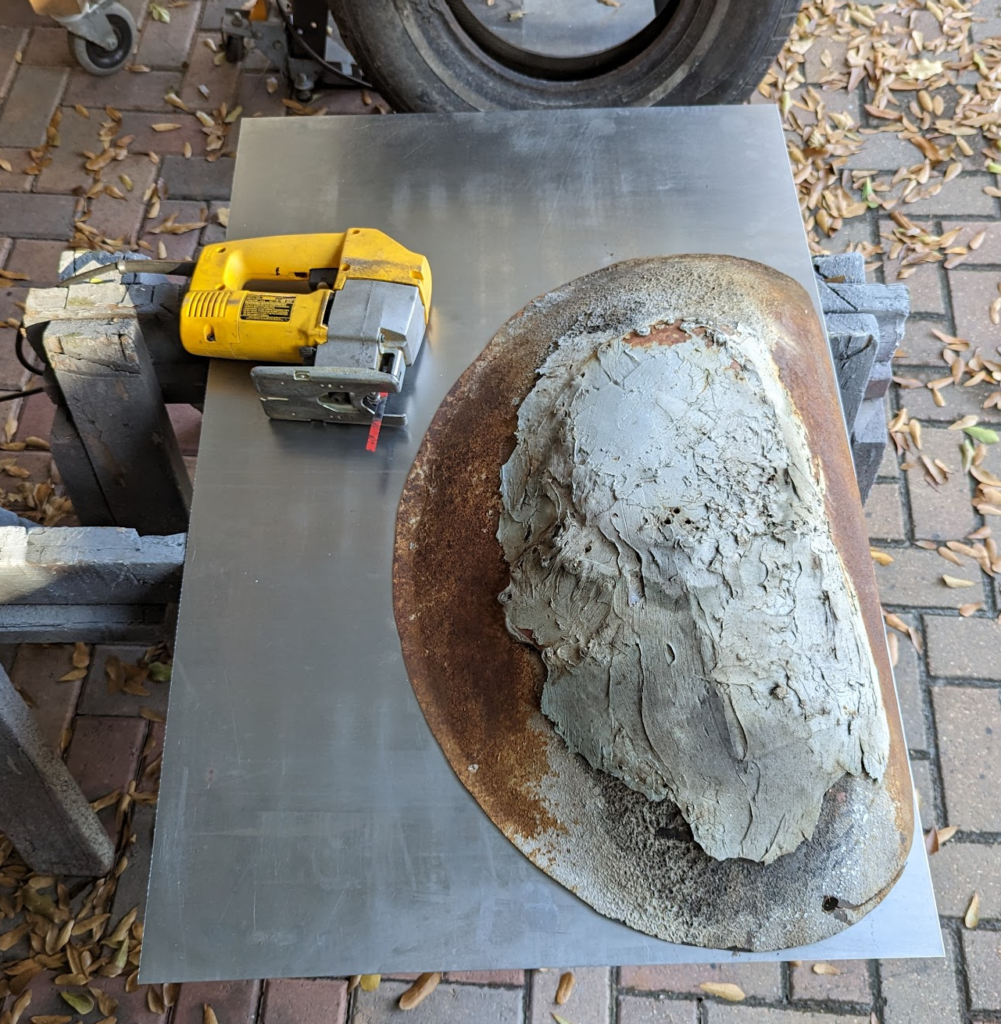 Fitment is ok…. I don't have a lot of experience doing sheet metal fitment. Kinda learning as I go.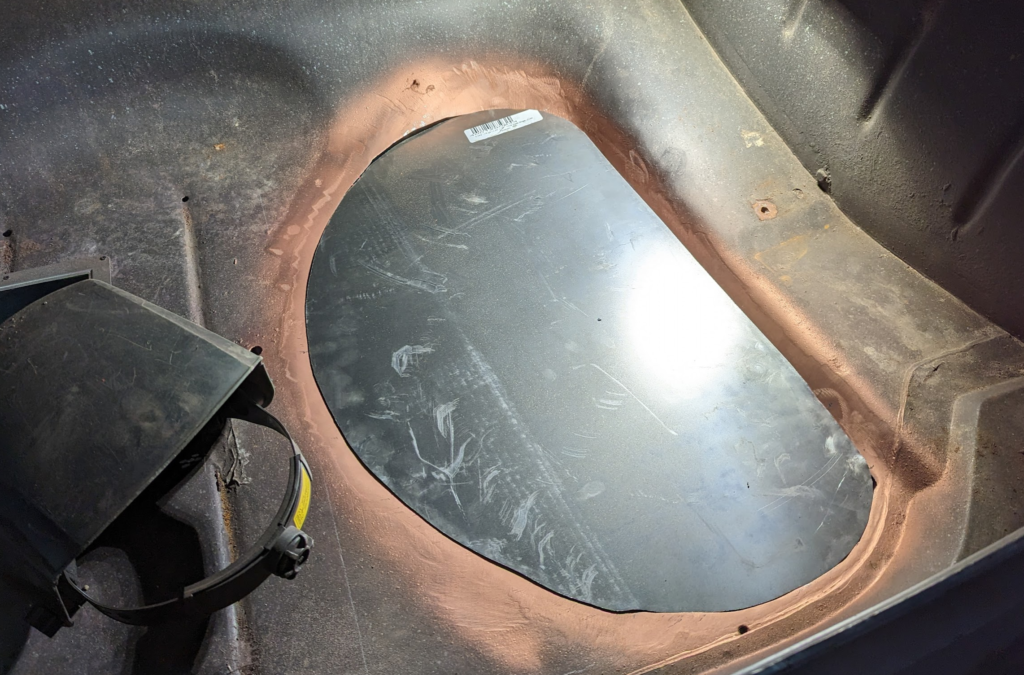 Used 0.023 wire on my mig welder. Here is the bottom of it after grinding.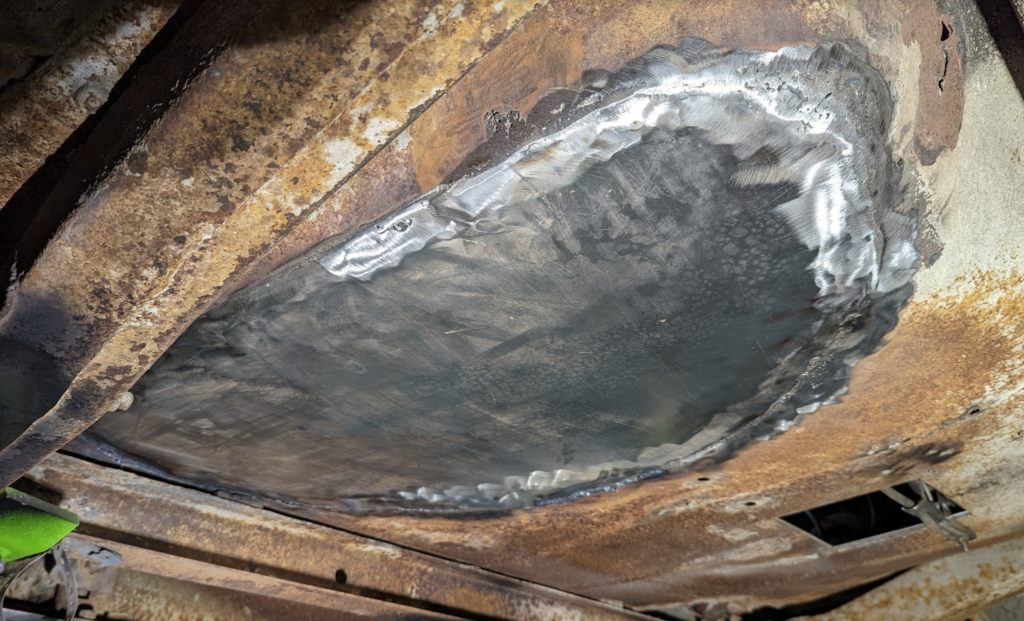 I haven't finished the top side of the welding yet. Bottom side needs a bit more work as some parts a bit too then for me.
I definitely need more practice welding thin sheet metal.
Once I finish welding this patch in I will then design a "flush" mount battery box that I can put in this spot similar to this.