For my garage/shop air compressor (Ingersoll Rand SS5) I wanted to setup a inline dryer and hose reel so I could use it all around the garage and still use the same hose when I needed to spray paint and sand blast (these require dry air).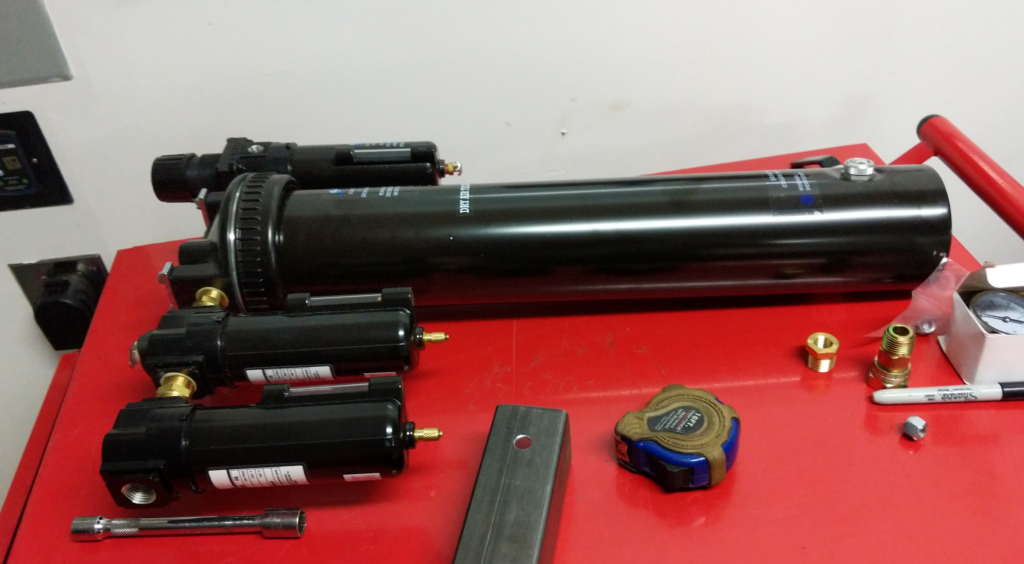 This is the air dryer system I ordered, an Arrow Pneumatics PC7612XXL. It has an oil separator, water separator, desiccant air dryer, then a pressure regulator.
Problem is mounting it. There isn't a lot of room in the garage on the wall for the air dryer system. What about mounting it to the air compressor itself and use up some old scrap steel material in the process?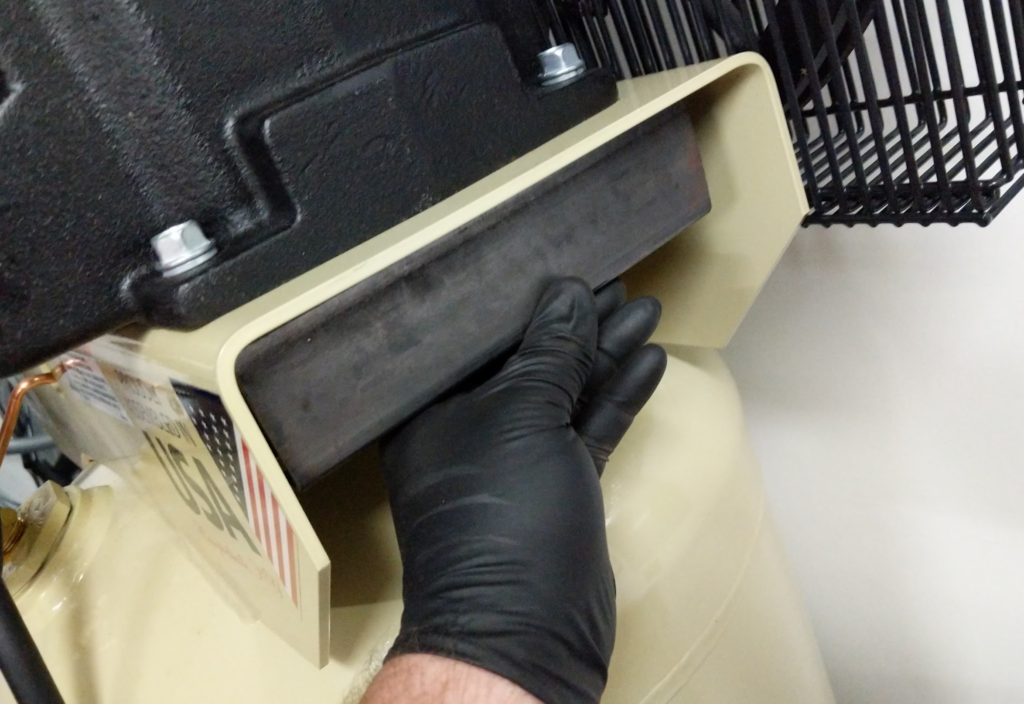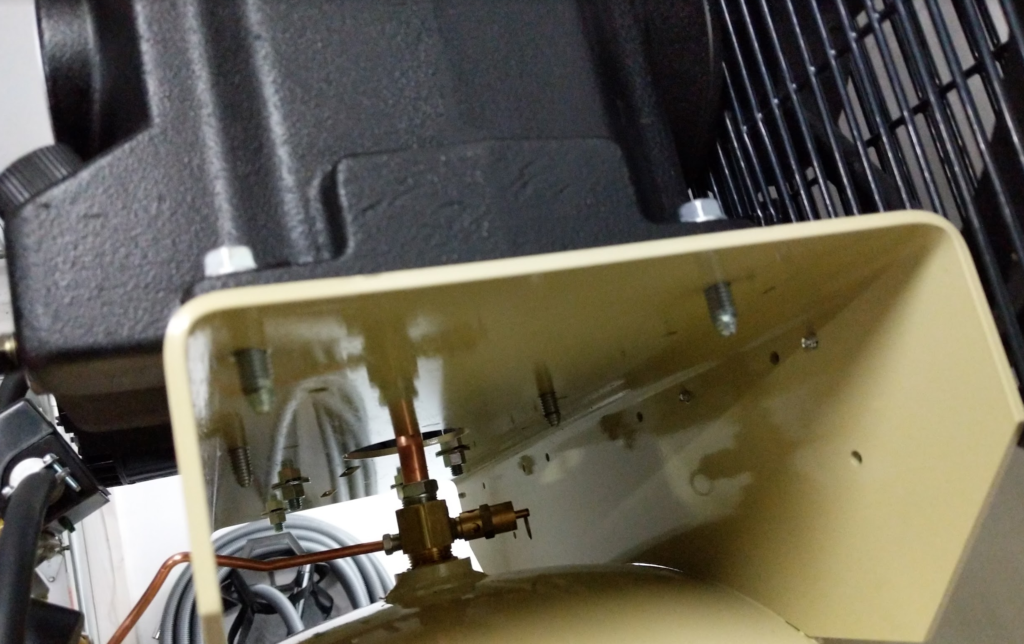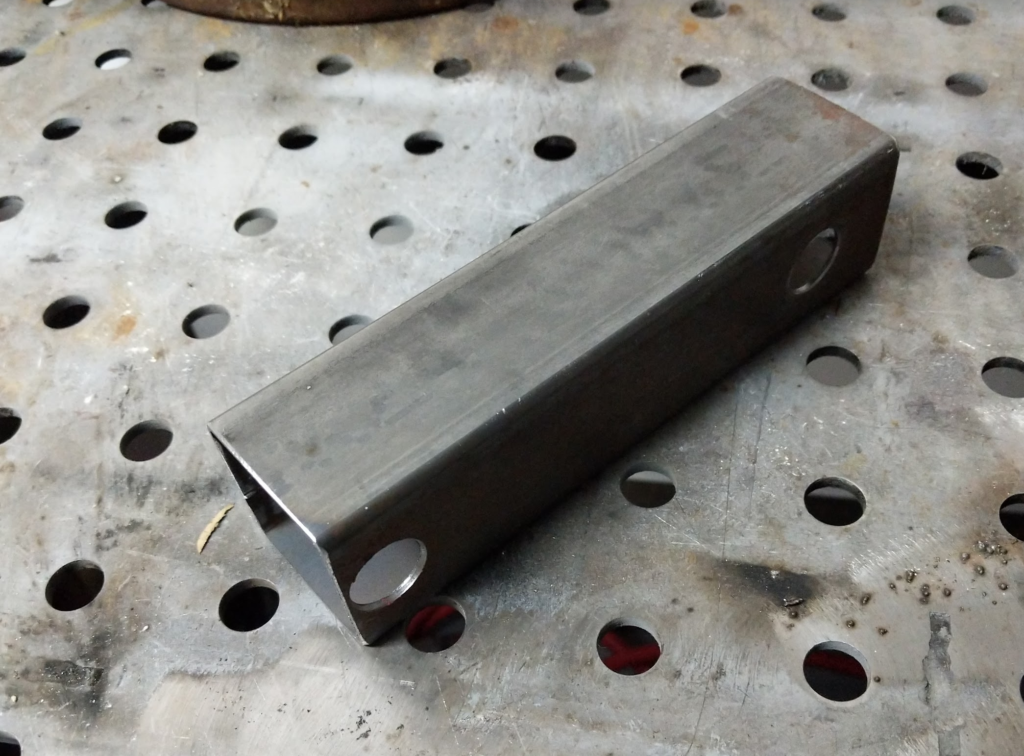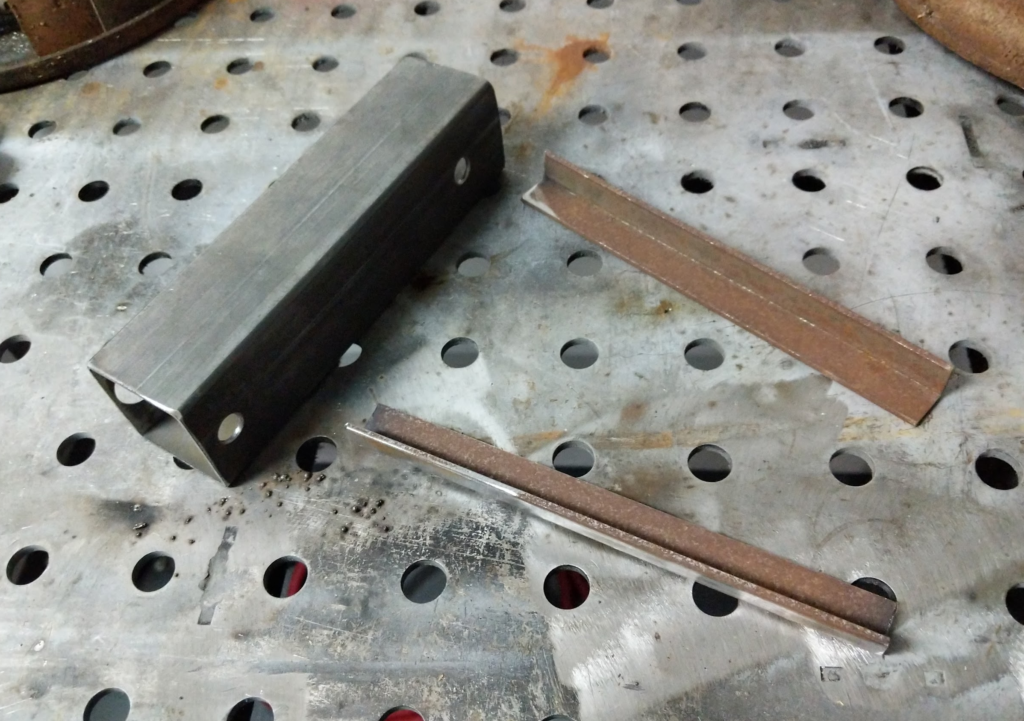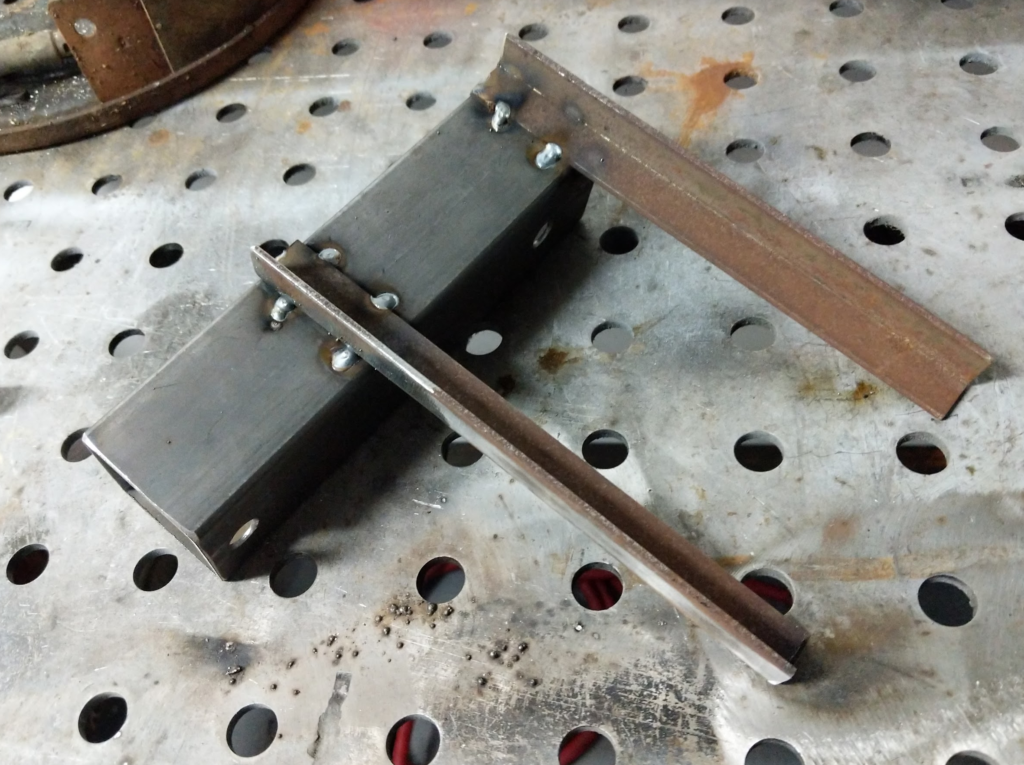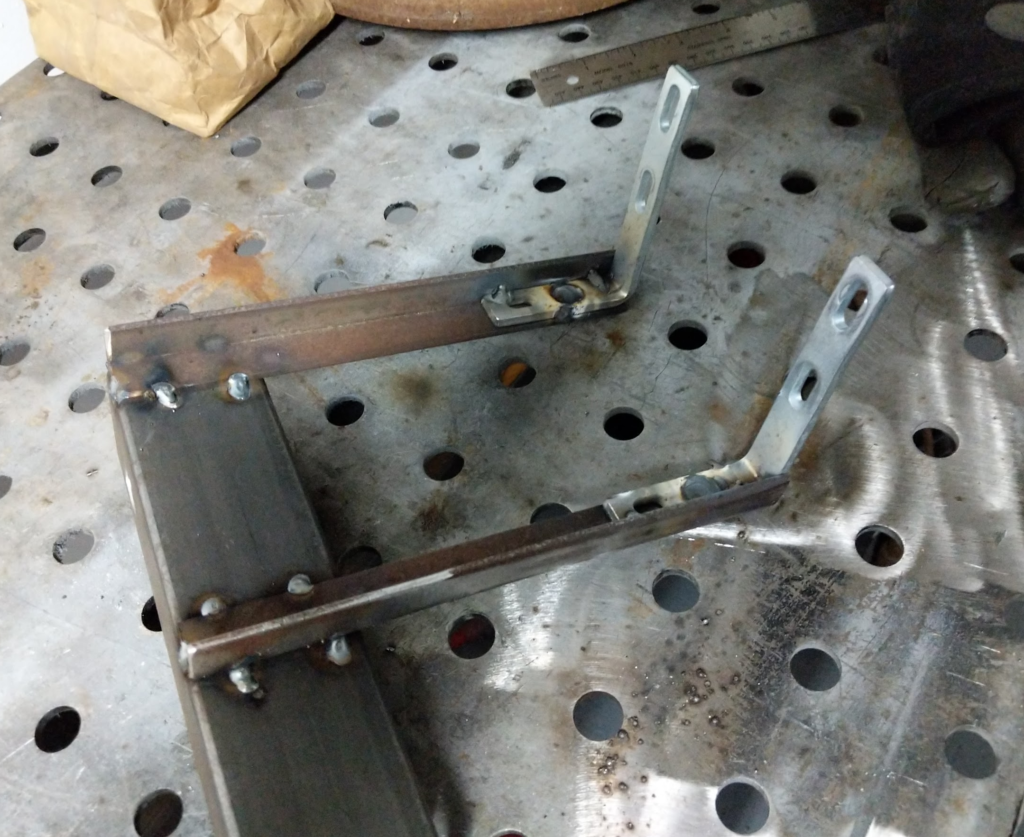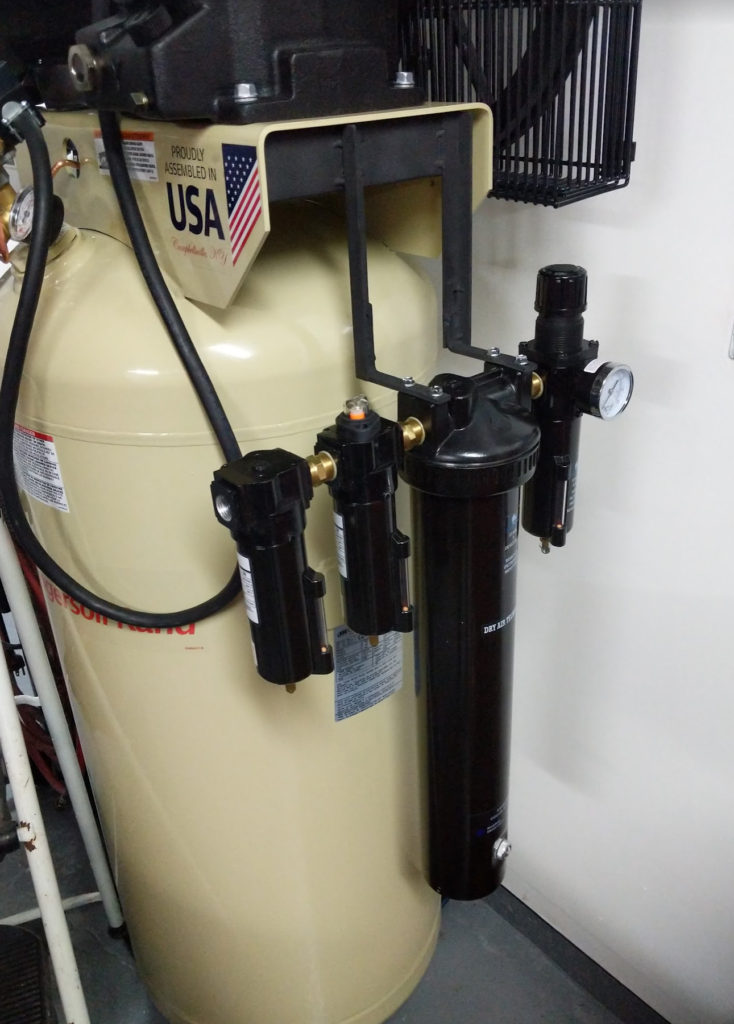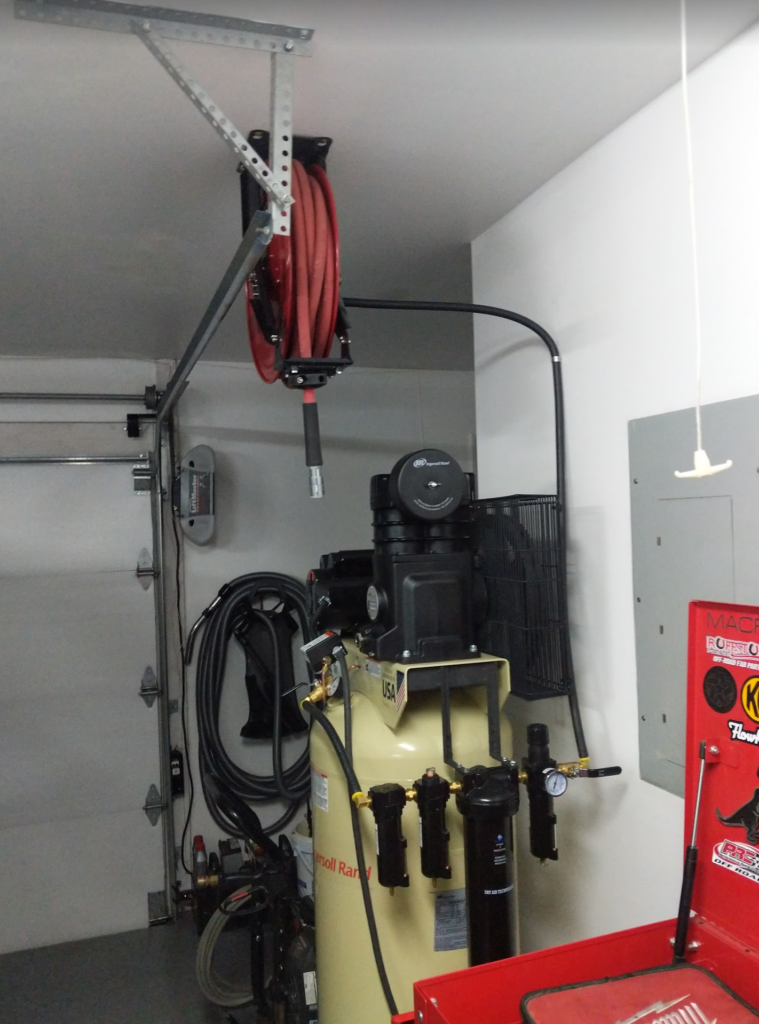 The hose reel is TEKTON 46878. The system is plumbed with Thermoid Flex-Loc hose and fittings. On the end of the hose reel I am running large Milton (S-224) G-Style couplers for maximum flow. Then I have two 3 foot long leaders that connector the G-Style Coupler and adapt them to the standard D-Style couplers.
Why two leaders? Or why leaders in general? One leader is just a straight pass through. Used for running tools that require clean, dry air like blow off guns, paint sprayers, sand blasting, and tire filler. The second leader has a Coilhose Pneumatics 40014 In-Line Lubricator for tools that require oil.
The leaders also reduce wear on the main 1/2″ hose in the reel. The last couple feet of the hose is where the hose gets twisted up and abused. Easier and cheaper to replace a leader then have to replace or splice the main hose.