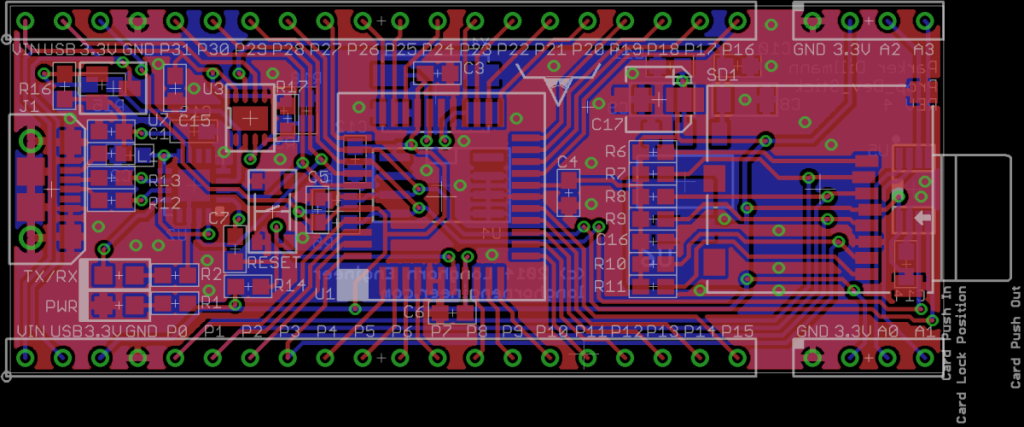 Some changes from REV 3 to REV 4.
Micro SD Card Slot changed. Old one was Molex MFG# 502570-0893. New part is 4UCON MFG# 15882.
Tact Switch changed to more low profile switch.
ADC switched from AD7999YRJZ-1500RL7 to MAX11613EUA+. Slower ADC but increase from 8bit to 12bit resolution.
Changed Voltage Regulator from TS2937CW33 to NCP1117LPST33T3G.
Added 10uF Electrolytic Cap to 3.3V rail.
Crystal changed to low profile ABMM-6.000MHZ-B2-T.
Added voltage divider to switch to USB power if external power falls near cutoff for regulator.
Render of the PCB from OSHPark.
Top stencil pattern. The through hole pads on the micro USB connector are going to be soldered with the "Paste In Hole" method. I have not tried this yet but if it works I will be able to cut out an entire operation during production of the boards.