The Parallax Propeller MCU runs in 3 different flavors. A DIP-40 package (P8X32A-D40), a LQFP-44 package (P8X32A-Q44), and a QFN-44 package (P8X32A-M44). This appnote covers the two SMD packages; LQFP-44 and QFN-44.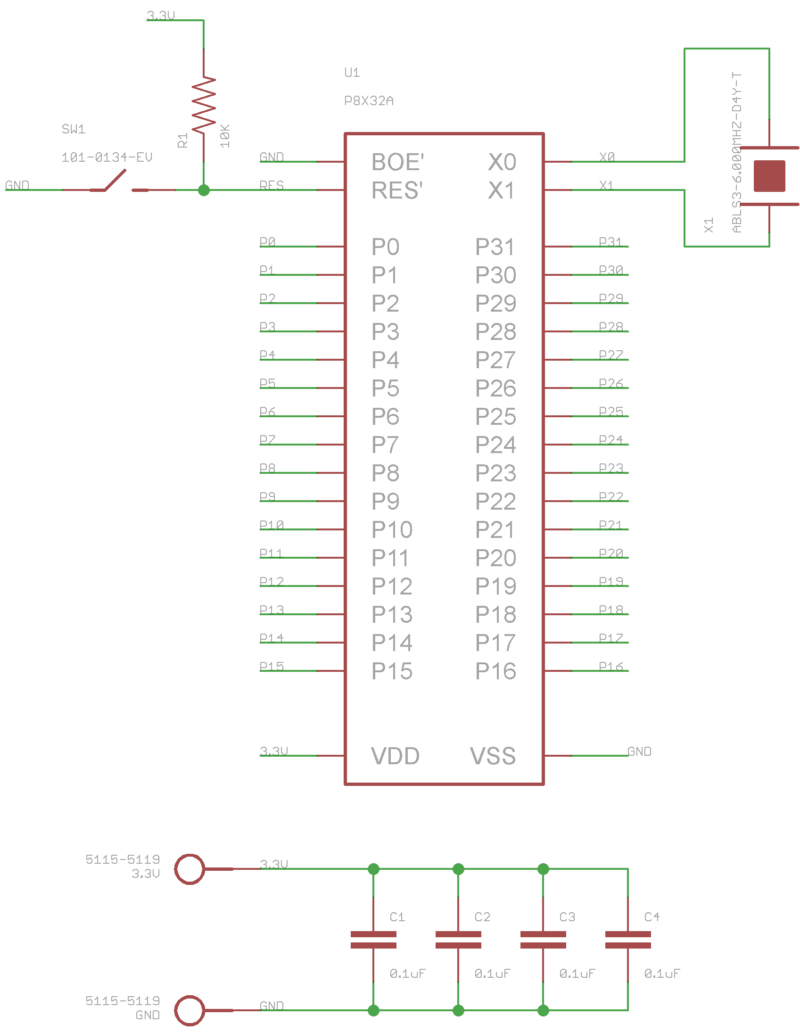 The schematic is fairly simple as its just to show a typical layout of for the Propeller. The part number for the crystal is a 6MHz which will run the Propeller at 96MHz. It is a common HC-49/US package so the standard 5MHz type crystal can be used with this layout.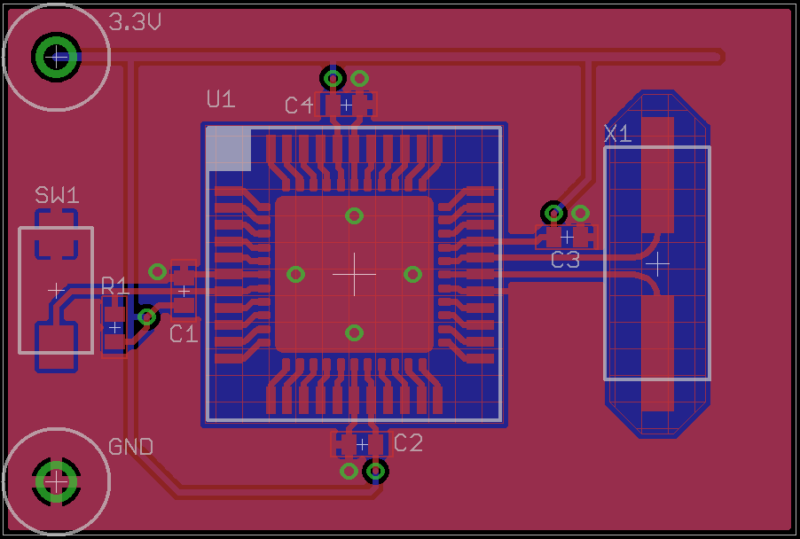 I made a special footprint that can use both the P8X32A-Q44 and P8X32A-M44. This way a part shortage on either package won't hurt production. I made sure to leave plenty of room around the chip and supporting circuitry for easy fanout of the I/O. Just make sure to route away from the X0 and X1 crystal I/O to reduce EMF.
Files can be found on the GitHub repository and the footprint itself can be found in the my Eagle Library.