The Wagoneer's cooling system is just barely adequate for the hot Houston summer weather. To help improve cooling I am going to upgrade the fan clutch from the normal duty part to the severe duty. The severe duty kicks in and engages the fan at a lower temperature and "slips" less. This enables the radiator fan to spin faster.
You want part number Hayden 2797.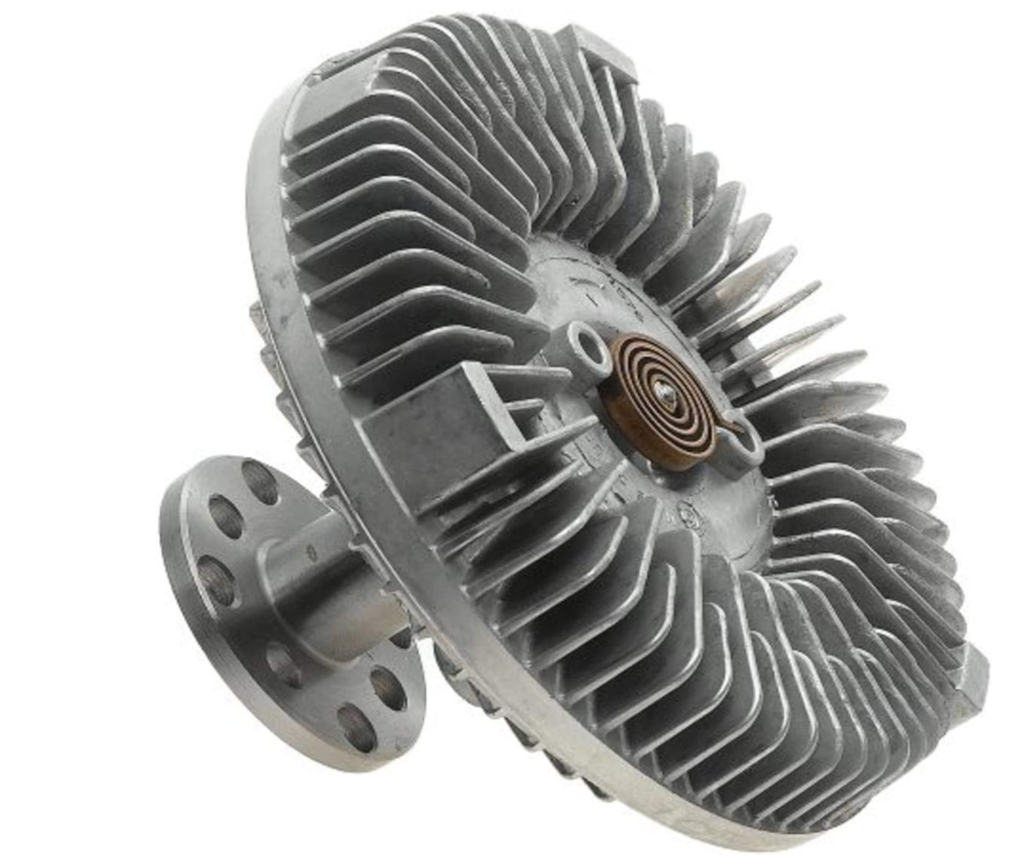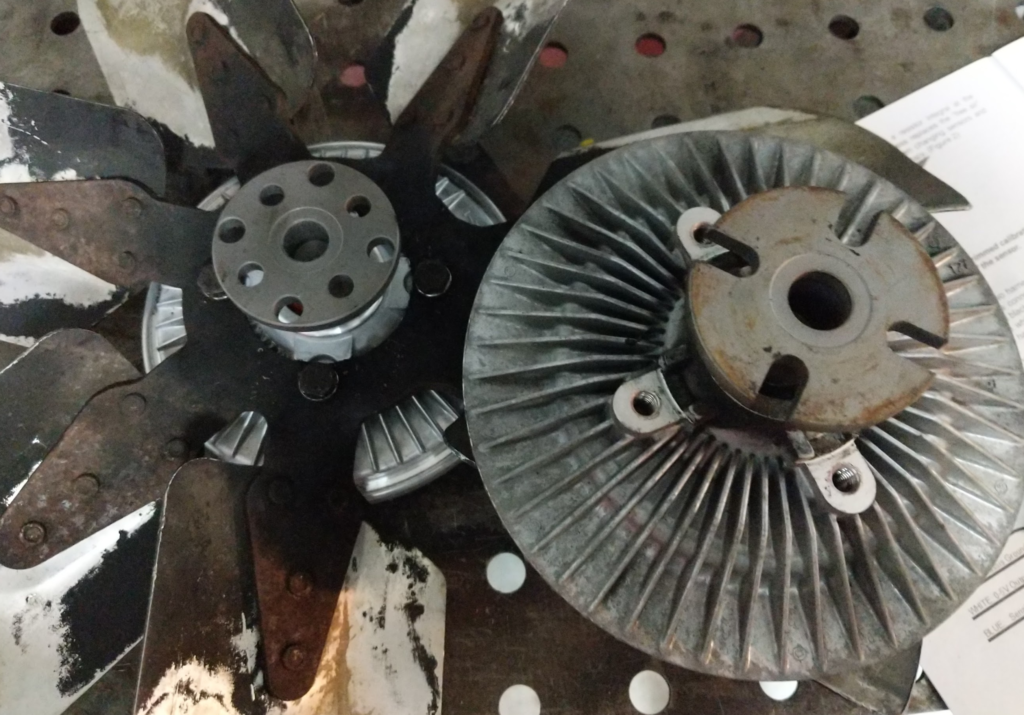 Now the problem with the Hayden 2797 is that the bolt pattern does not exactly match what is needed on the AMC 360 water pump.
Solution? Cut out the smaller of the two bolt patterns into slots!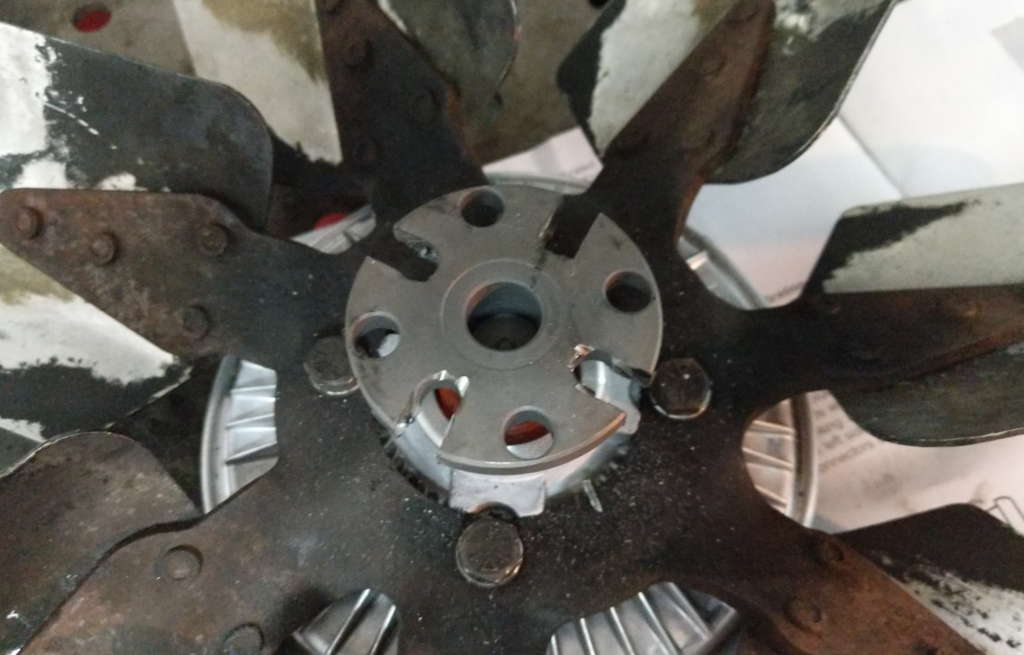 Not the best on job with the cut off wheel but it works.