My take on the old fashion, developed after drinking many of them.
2oz Rye Whiskey

Bulleit 95 Rye (Green Label)

1/4oz Simple Syrup

Use a high quality syrup.
I use Barsmith brand.

Bitters

Peychaud's Aromatic Cocktail Bitter

2 Cherries

Luxardo Maraschino Cherries
No substitutes allowed.

Orange for the peel
Big Ice Cube or like 3 normal sized…
Grab a lowball glass and put your ice cube in there. Coat the ice with the bitters. Pour in the simple syrup and then the whiskey. Take a fork, and pull 2 cherries out of the jar. Drop them into the glass and use the syrup coated fork to "whisk/stir" the drink. Take an orange peel and twist it while holding it inside the glass. Drop the peel into the drink. Enjoy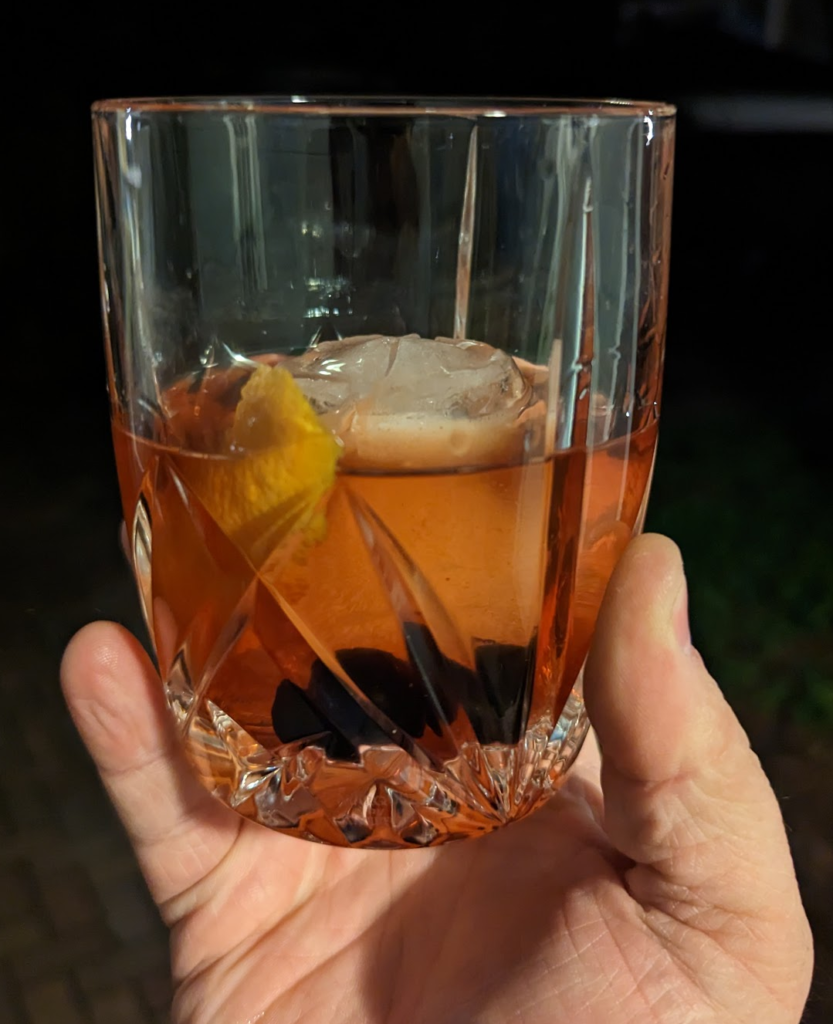 Notes for experimenting. Depending on the whiskey or bourbon you will have to adjust the simple syrup ratio. Bourbon typically requires less as its smoother and sweeter.