Leave your keys in the ignition? (wait cars don't have keys anymore….) Leave your headlights on? (wait cars have automatic headlights…) Well you don't forget when your car beeps or chimes at you! Cept my Wagoneer doesn't!
Stuffed up under the dash is this blue box which is the chime module AMC used in lots of there vehicles.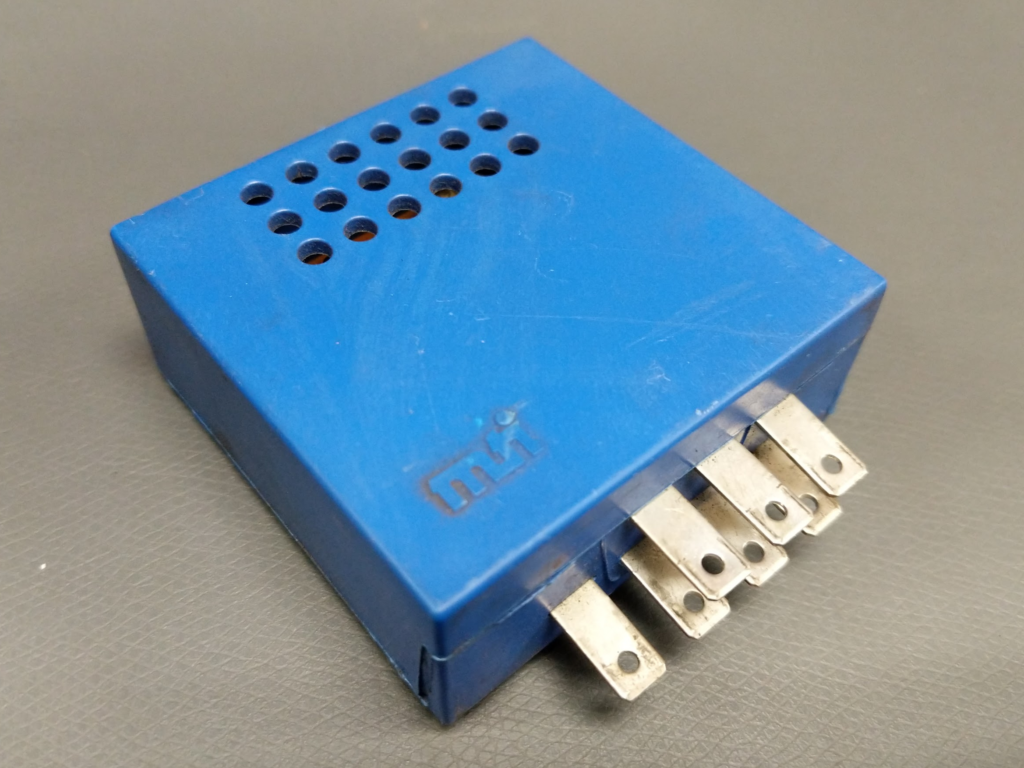 If you pop open this blue box you will get at the PCB inside.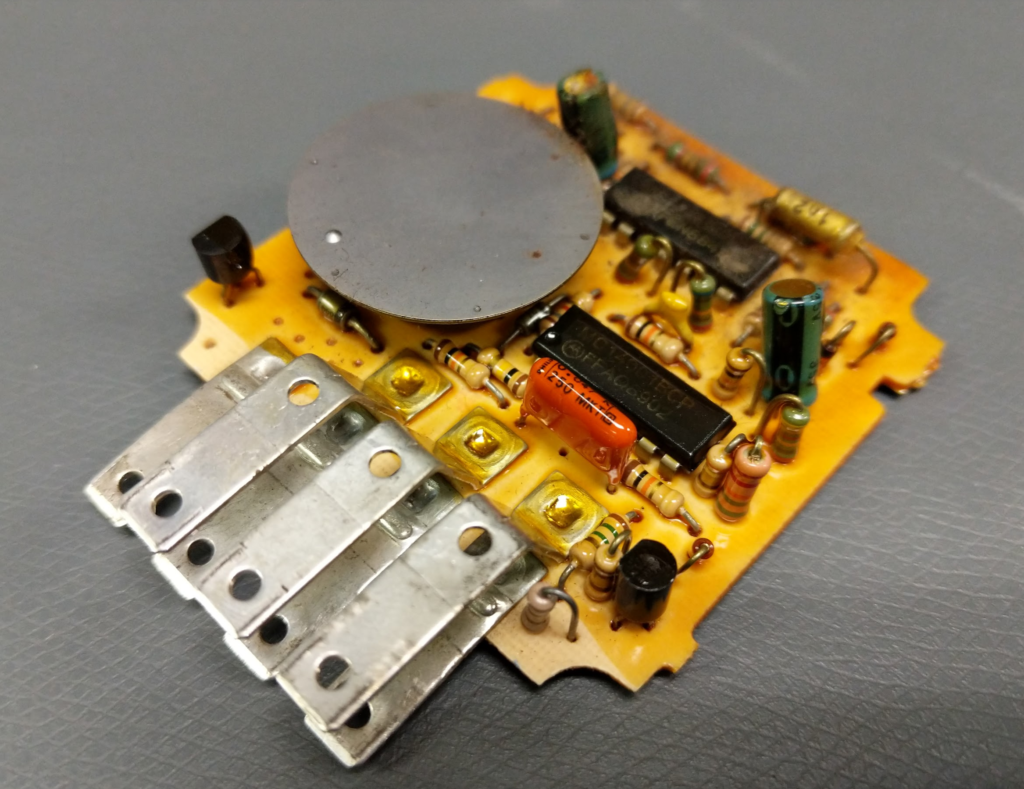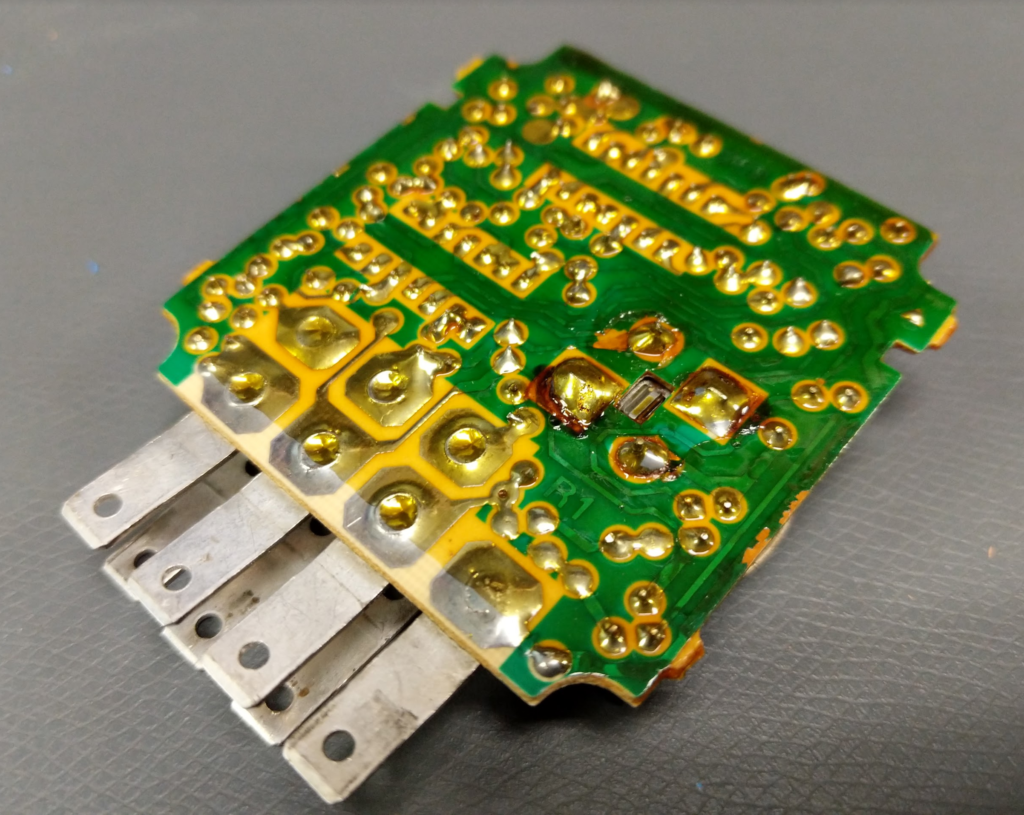 If all the components look good and no obvious damage then either the solder has fractures or the electrolytic capacitors are bad.
The circuit uses the some of the capacitors to create a RC oscillator for the tone the metal can speaker uses.
To get mine working, I reflowed all the solder joints and added to leaded solder to the joints. Then I replaced all the electrolytic capacitors with new equivalents. The values and voltage ratings of the caps are printing on them.
The board is conformal coated but a soldering iron can "melt" right through it. I wasn't successful at removing the coating with solvents.