To get new leaf springs for the rear suspension on the Checker, I would have to get some custom made. For some reason, no one stocks leaf springs for a 1965 Checker! Instead of getting custom leaf springs made, I am going to rebuild the original set. If we are to believe the odometer, the Checker only has 56k miles on it which means these leaf springs have a lot of life in them yet.
First we need to disassemble the springs, I used a clamp to hold the pack together while I used an impact gun to remove the leaf spring center pin. Once the leaf spring clamps where removed, I slowly opened the clamp which allowed the pack to be taken apart without an explosion of energy.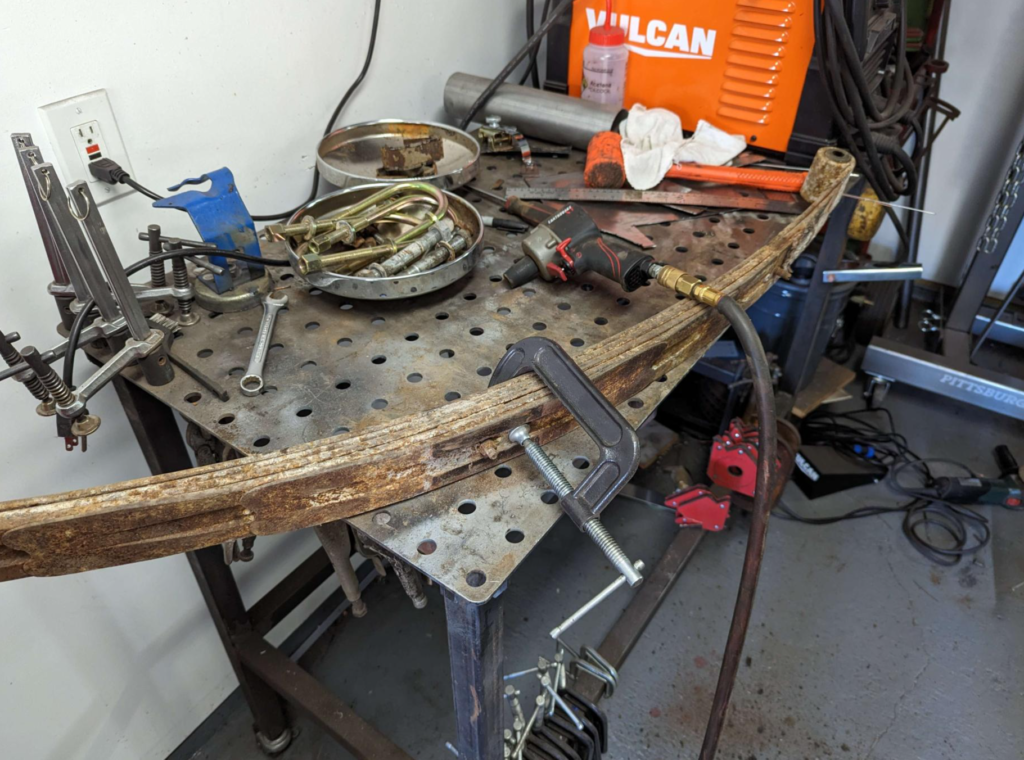 Between some of the leafs, I found some old canvas like material that was soaked in a moly/graphite type grease. These are probably the original leaf spring sliders.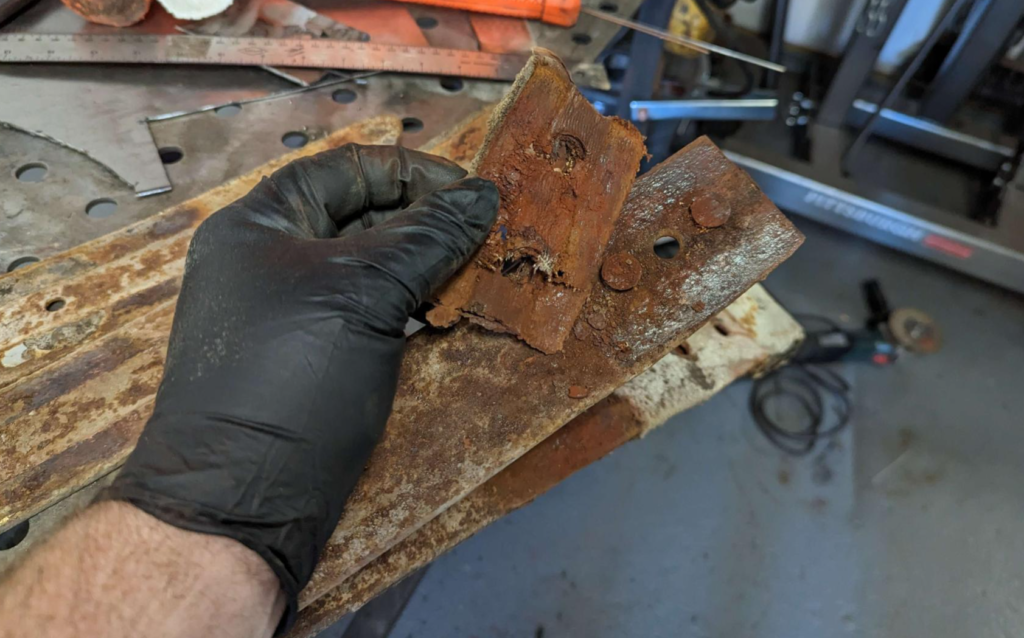 Removed the old bushings with probably one of the first tools I ever bought. A ball joint / u-joint removal clamp. This tool is about to kick the bucket ever since I replaced the ball joints on the wagoneer (will have to post that adventure in the future).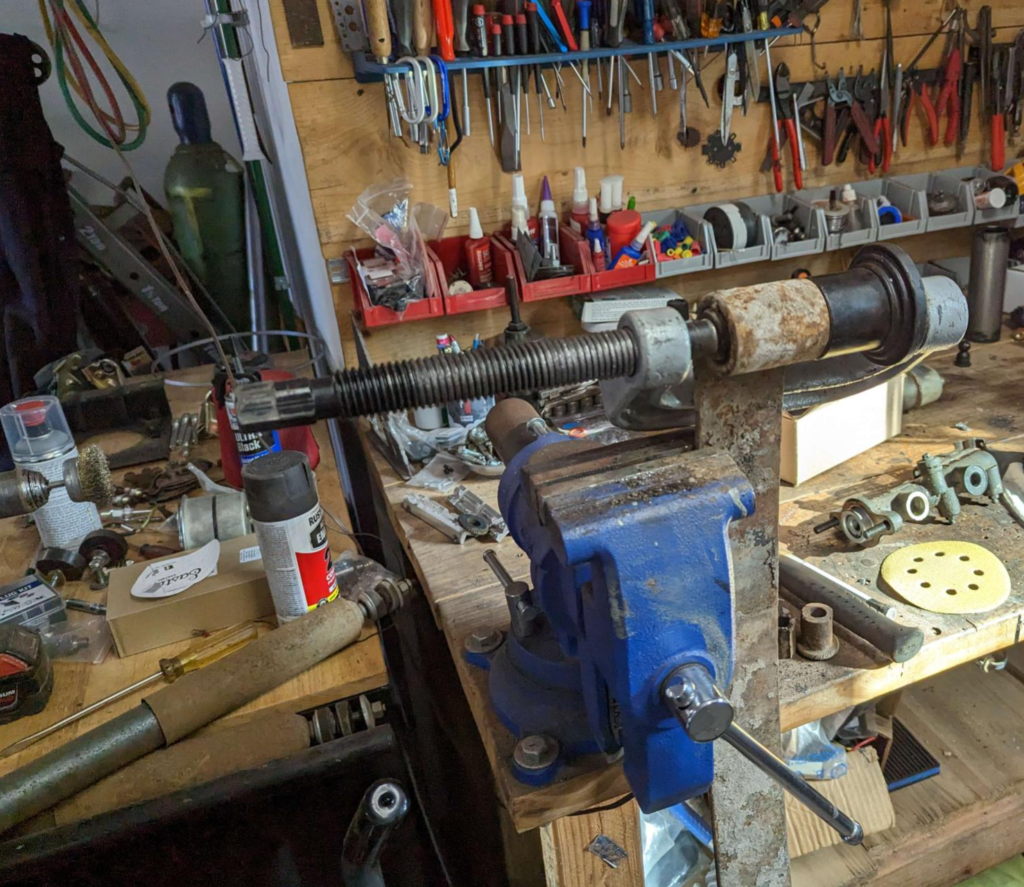 The leaf springs did not fit into my vapor hone machine but I decided to send it anyways.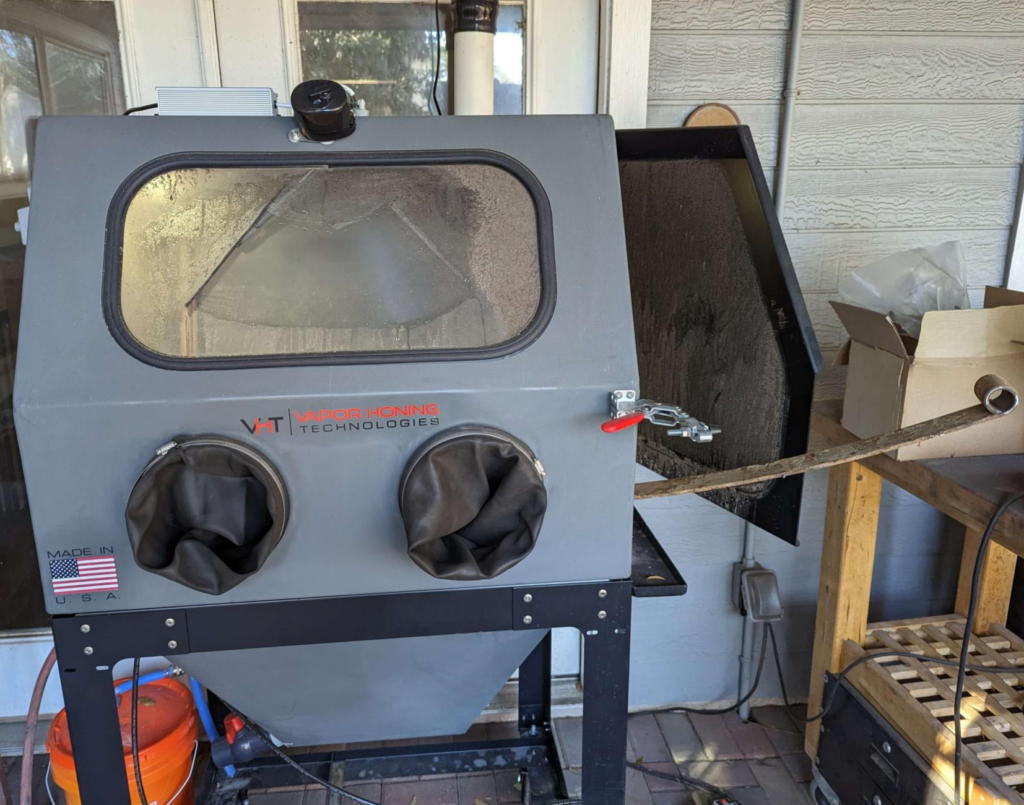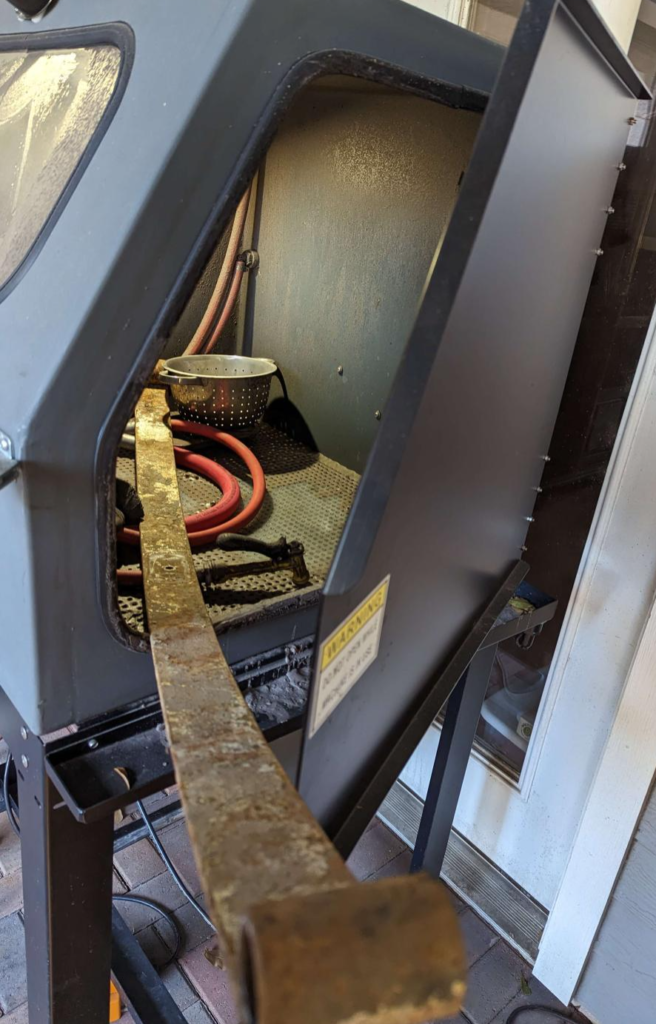 Here is halfway done with the main leaf.

One leaf completely blasted.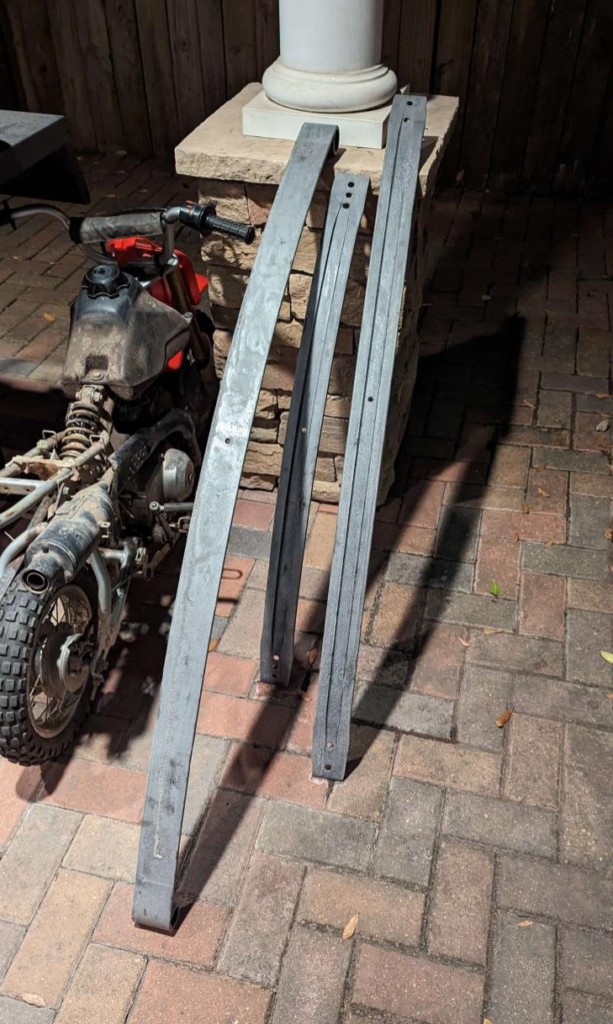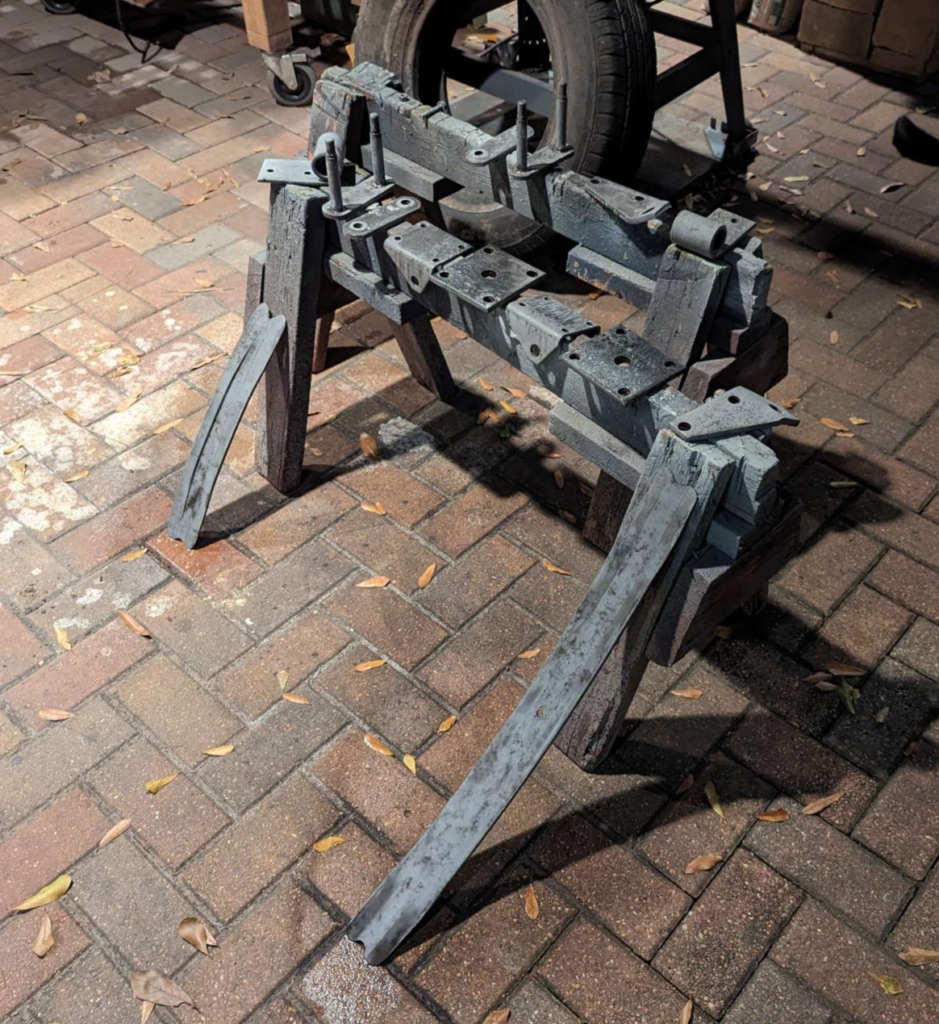 The leaf will get painted with the AG111 chassis paint system.
To replace the bushings I found these parts that look to be correct.
I am looking into these, to replace the leaf clamps. Seems hard to find nice 2.5″ wide leaf spring clamps.