The Atari 7800 has a complex and large motherboard which makes it difficult to portablize. Looking at some old schematics that I found on Atari Age. Once Video modded most of the support circuitry for the RF module which cuts the board down significantly.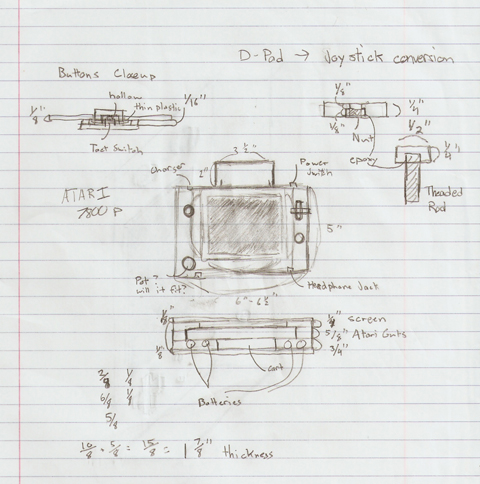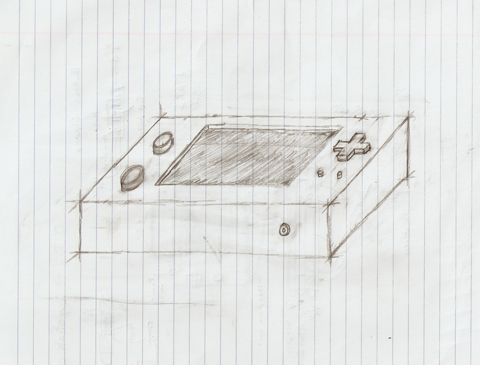 Finished the Layout of the case and control scheme. I will probably need to tweak it later to make it a bit more comfortable but this will do for now.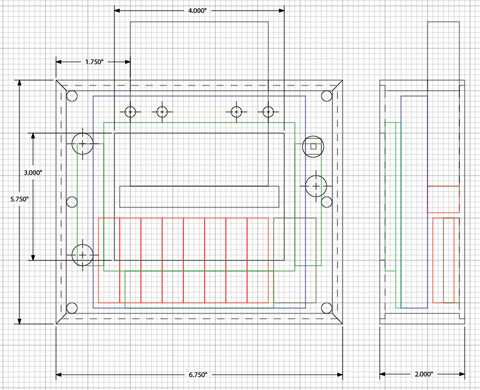 The overall case size came out to 5.75″x6.75″x2″ (LxWxH). This is the smallest portable I have designed so far (and it is starting out as the largest console!).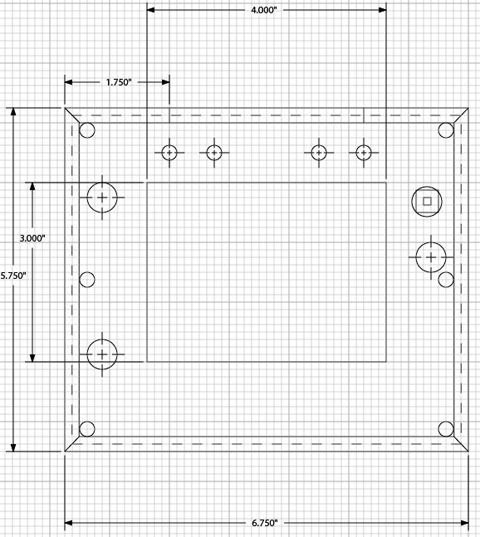 Just the case layout. Instead of using a traditional D-pad I decided to use a multi-directional 4-way switch which is just a fancy term for an Arcade Joystick that is really small. The one I am using for this project is 1/2″ wide and 1/4″ tall, perfect for portables.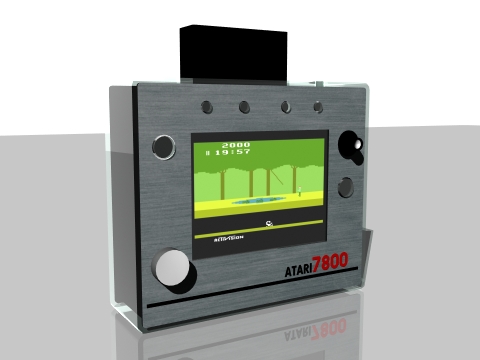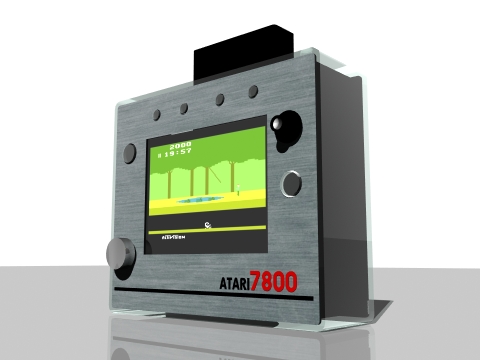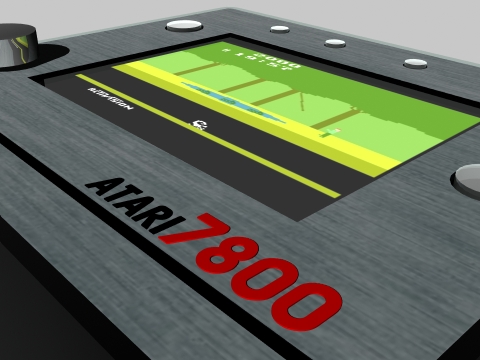 The front panels are made out of stainless steel and the sides are acrylic with the insides painted black. Yes I know, not wood. Decided to mix it up a bit on this one.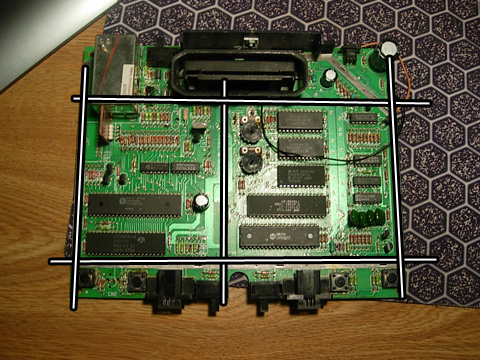 This is how I plan to cut the 7800 mainboard. After the video mod the entire upper left part is useless. The cart slot will be relocated and the power circuit in the upper right will have to be recreated. In the middle the board will be folded and attached with ribbon cable.