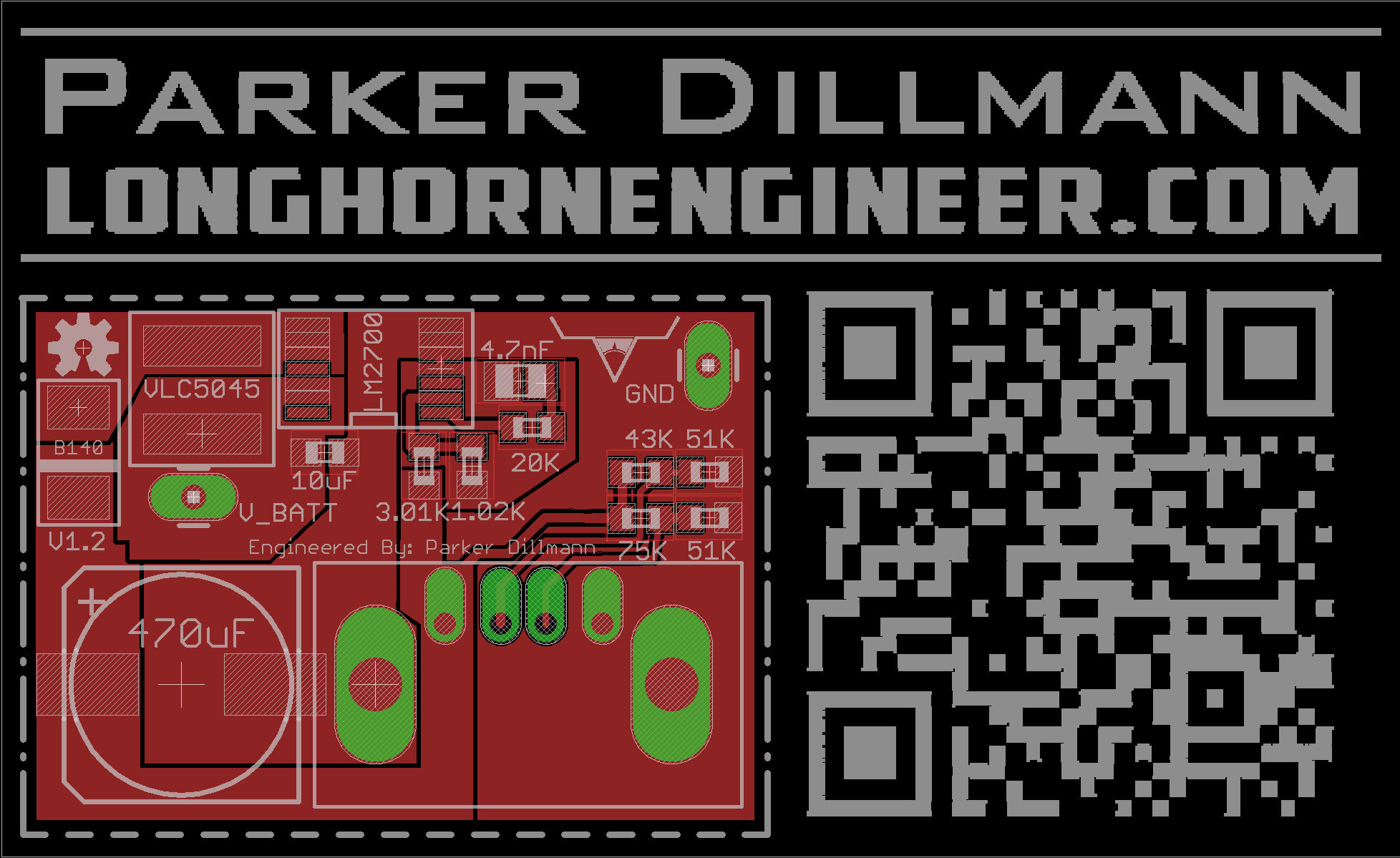 For the past couple years I have been bringing normal business cards to events like the Midwest Gaming Classic and Maker Faire. This year (2012) I wanted to do something special. I always thought PCB business cards where pointless because it was a waste of money as they usually did nothing more then a regular cardboard business card could do. However, I recently designed the Super Boost and I thought "Hey, wouldn't it be a cool way to promote the site by giving away a free PCB that actually worked?".
Thus the Super Boost Business Card was formed. The QR Code points to the DIY page for the Super Boost which contains the Bill of Material list and a video on how to assembly the board.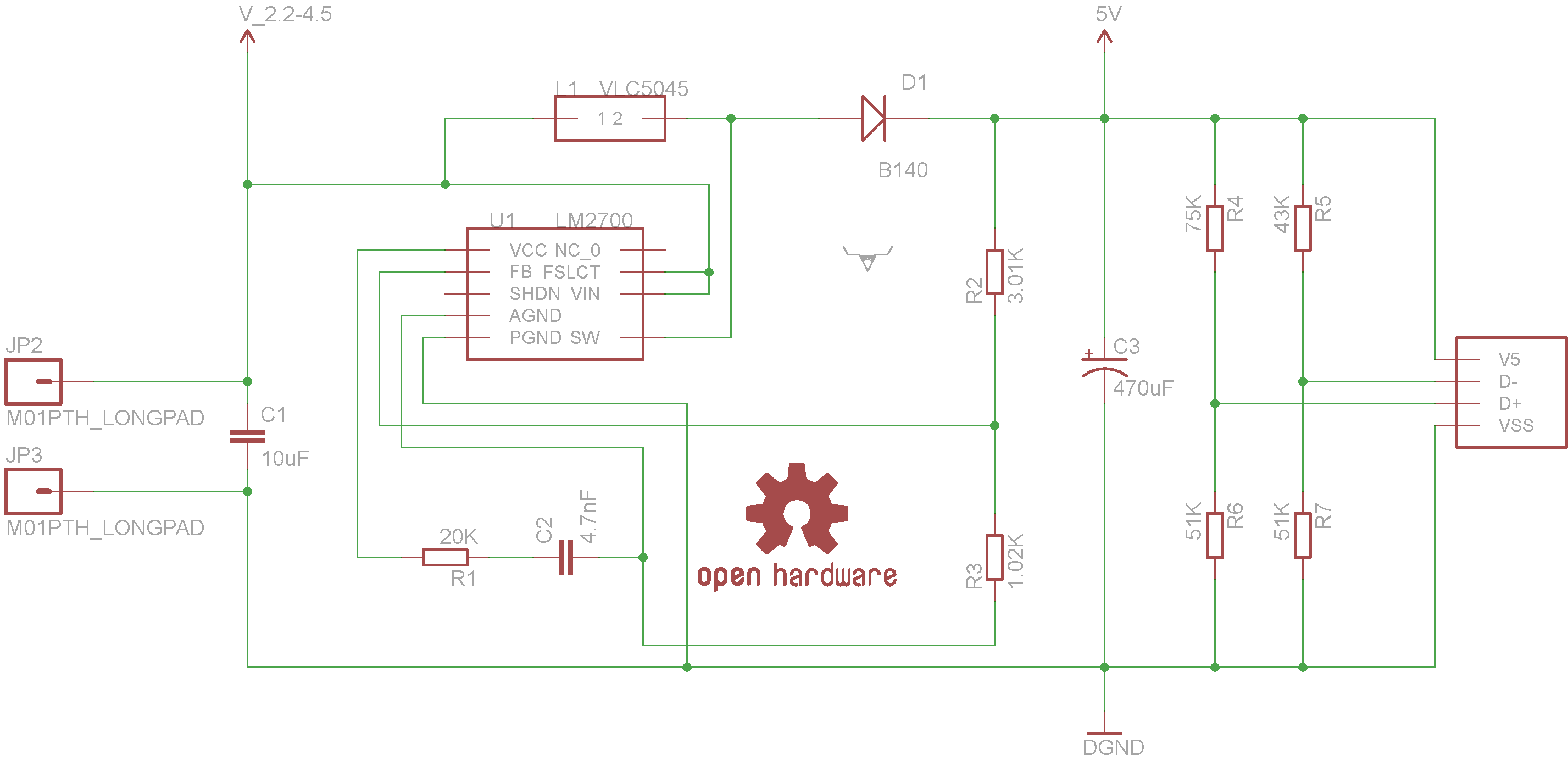 The schematic for the Super Boost Business Card is exactly the same as the Super Boost. There was no added circuitry. For more details on the design check the Super Boost page.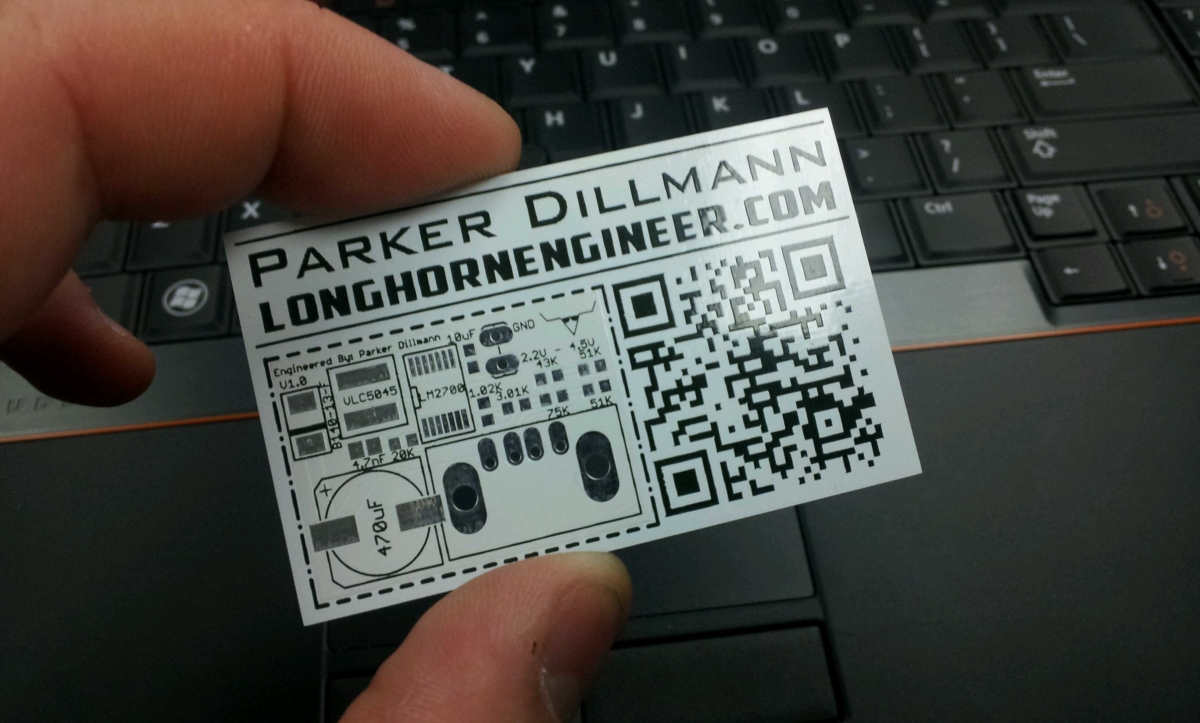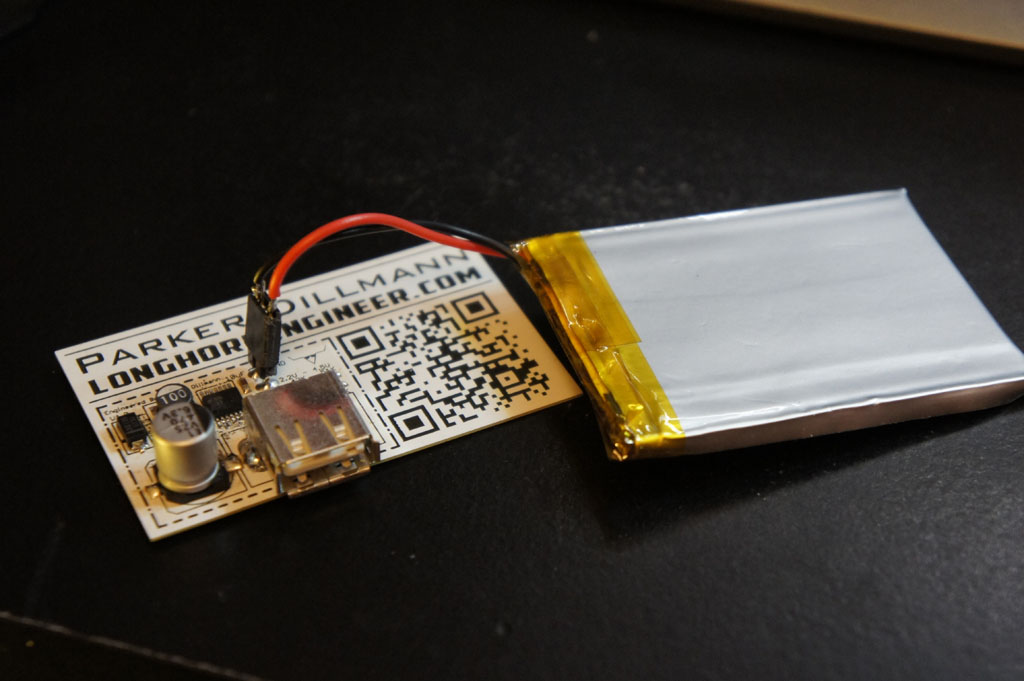 Files (Eagle V6)
---
Schematic V1.0
PCB V1.0
Bill of Materials
---

Name:            MFG P/N:               Mouser P/N:             QTY:
U1               LM2700MT-ADJ/NOPB      926-LM2700MT-ADJNOPB    1
L1               VLC5045T-100M          810-VLC5045T-100M       1
D1               B130-13-F              621-B130-F              1
C1               C1608X5R1A106MT        810-C1608X5R1A106M      1
C2               CC0805KRX7R9BB472      603-CC805KRX7R9BB472    1
C3               UCL1A471MCL6GS         647-UCL1A471MCL6GS      1
R1               CRCW060320K0FKEA       71-CRCW0603-20K-E3      1
R2               CRCW06033K01FKEB       71-CRCW06033K01FKEB     1
R3               CRCW06031K02FKEA       71-CRCW0603-1.02K-E3    1
R4               CRCW060375K0FKEA       71-CRCW0603-75K-E3      1
R5               CRCW060343K0FKEA       71-CRCW0603-43K-E3      1
R6, R7           CRCW060351K0FKEA       71-CRCW0603-51K-E3      2
USB Plug         87520-0010BLF          649-87520-0010BLF       1