You're not getting old. Thats RF fuzz! – SOLD OUT – NOW OPEN SOURCE
---
I used to offer a variety of A/V mods choices for the Atari 2600 and Atari 7800 consoles. The modification adds a S-video and composite video output to the Atari along with Stereo sound. The mods where very easy to install. If you can solder a wire you could install these kits.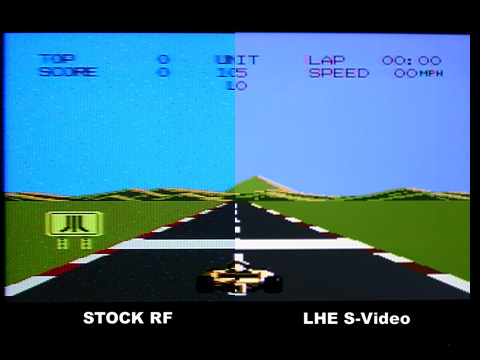 Different Modding Options.
---
---
The install guides to the mods can be found here.
All FreePCB Files can be found here.

---
Reviews
---
Ben Heckendorn's Video Review of the 2600 mod:
Link
Garner's Video Review of the 2600 mod:
Link
Chris Kennedy's Review of the 2600 mod:
Link