Hello! It has been awhile since I have posted but there is a valid reason for that. I graduated from The University of Texas at Austin with a degree in Electrical Engineering last December and have been looking for a job. Around the end of February I took an offer to be a Communication Technician for MarkWest Energy. My job will be expanding and maintaining the wireless system that controls the operations. I started on April 2nd and have been getting everything lined up.
With that all taken care of I can finally get back here.
The Midwest Gaming Classic (MGC) was a huge hit this year. Loads of fun meeting up with friends over at the BenHeck forums. I was in the BenHeck Experience room with Chris Kraft running his 3D printer and showing off how to design in 3D space with AutoDesk 123D. Was allot of fun and I will defiantly make it again next year (maybe buy a pinball machine to!).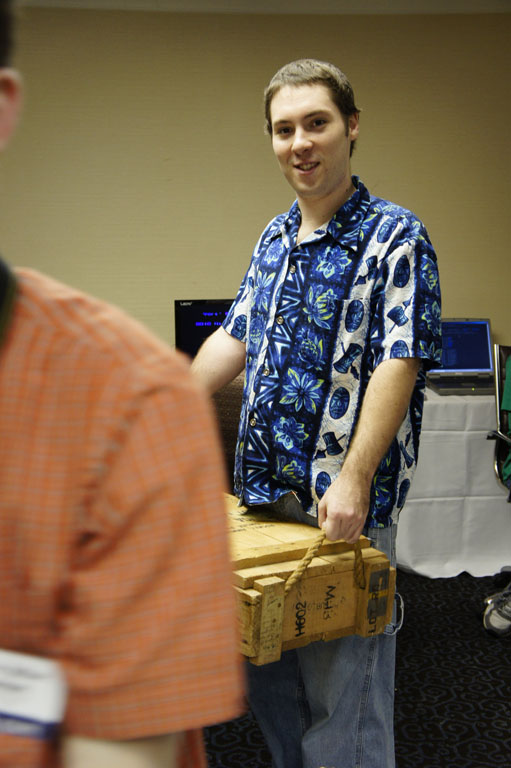 John (triton) from the BenHeck forums moving some equipment into the room early Saturday morning.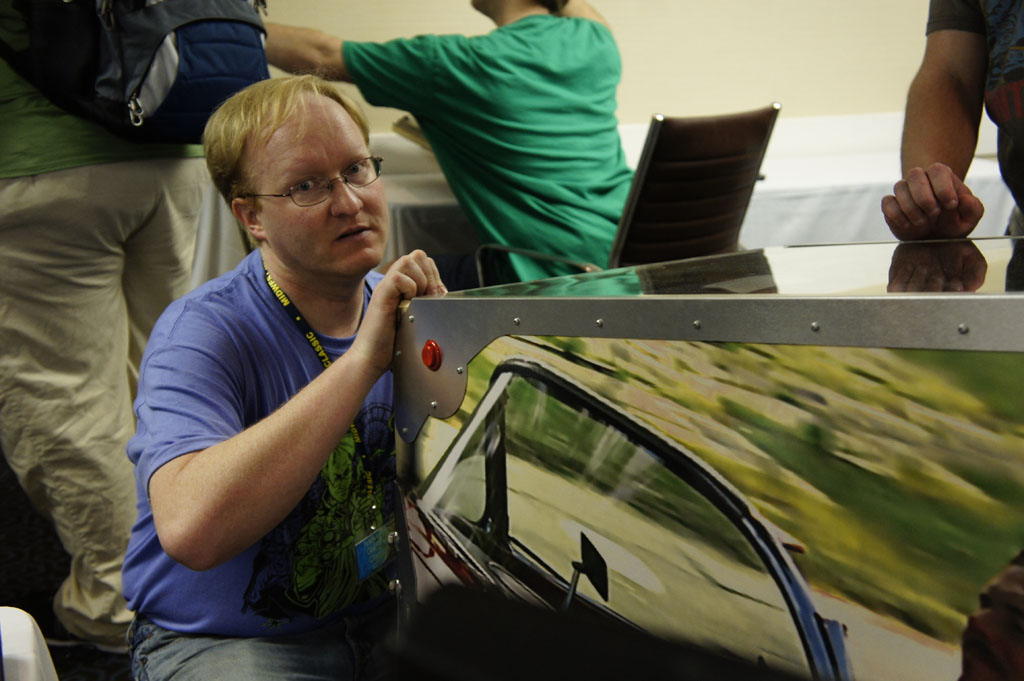 Ben trying to fix Bill Paxton Pinball. A glitch in the code caused a solenoid to lock open which unleashed the blue smoke. Bill Paxton Pinball was operation again after a coil was sourced from the vendor tables.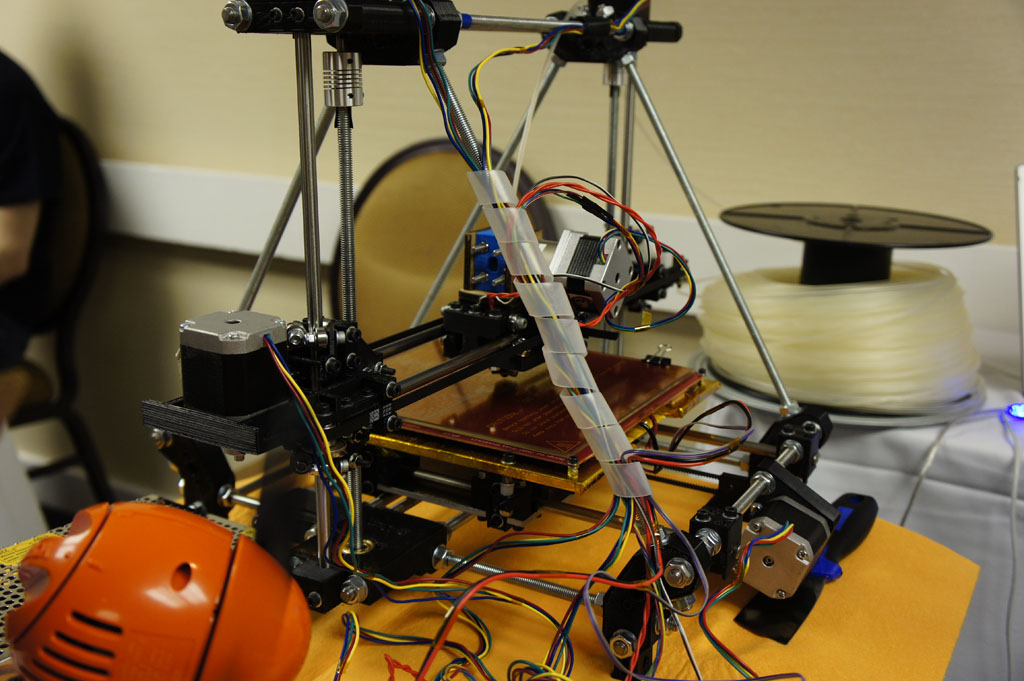 Chris Kraft's 3D printer that he built. We used it to print a variety of things at the event.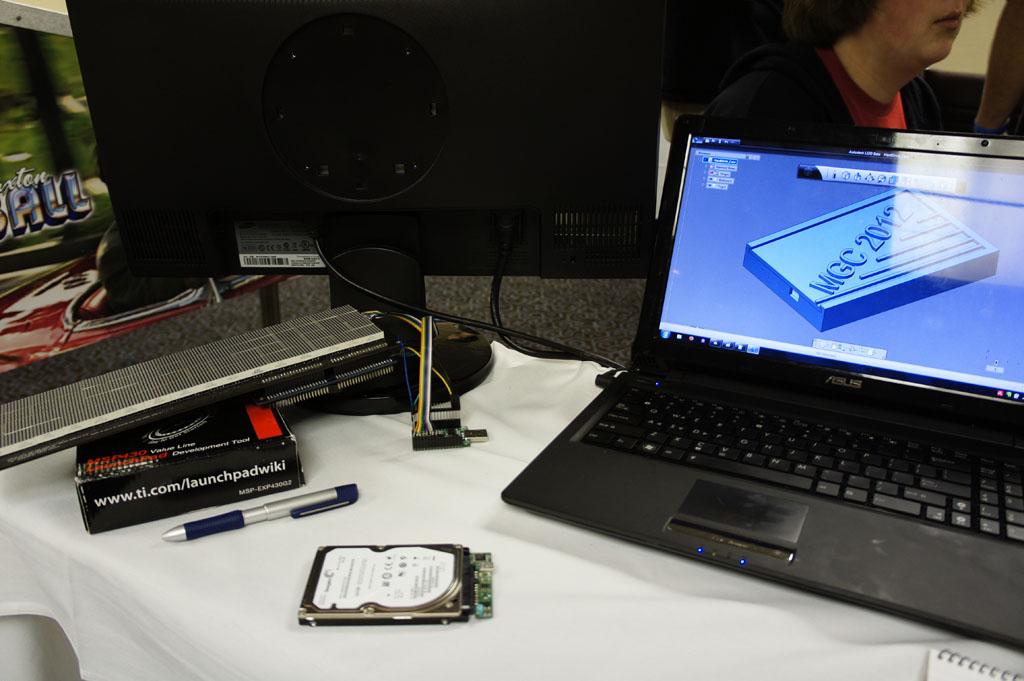 My setup in the room. I borrowed a BenHeck members LCD display and mirrored what I was making. Here I was designing a laptop external harddrive case. To the right you can see the display that I have been designing. I finished it and gave it to Ben. Chris now has it .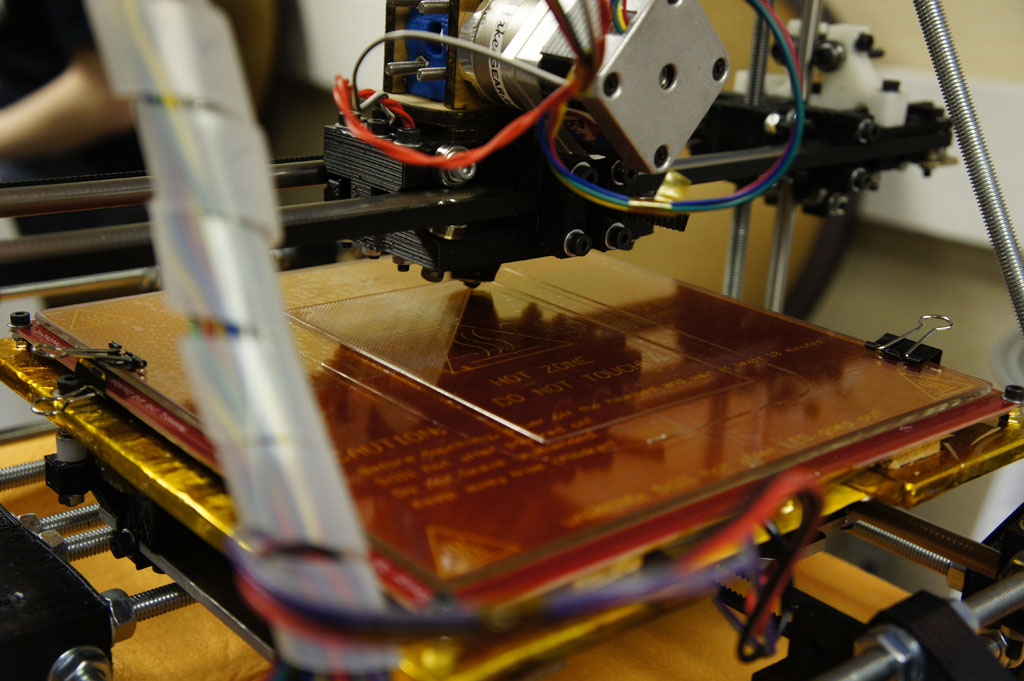 The 3D printer printing the first layer of the bottom half of the harddrive case.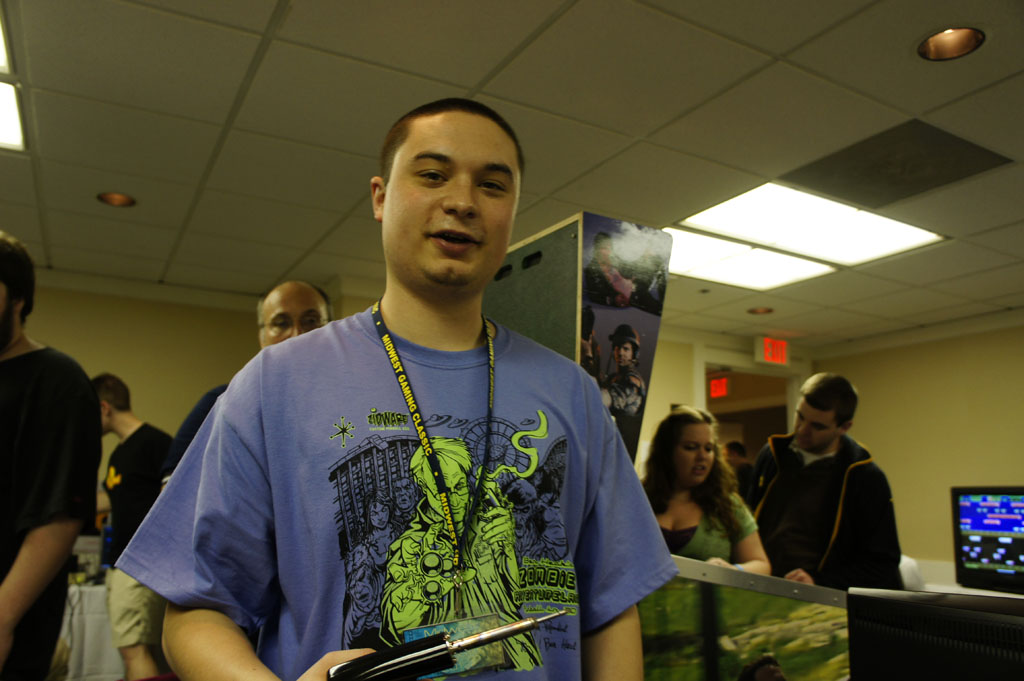 Andrew (blueshirt) rocking the BenHeck Zombie Pinball (which is not blue) shirt.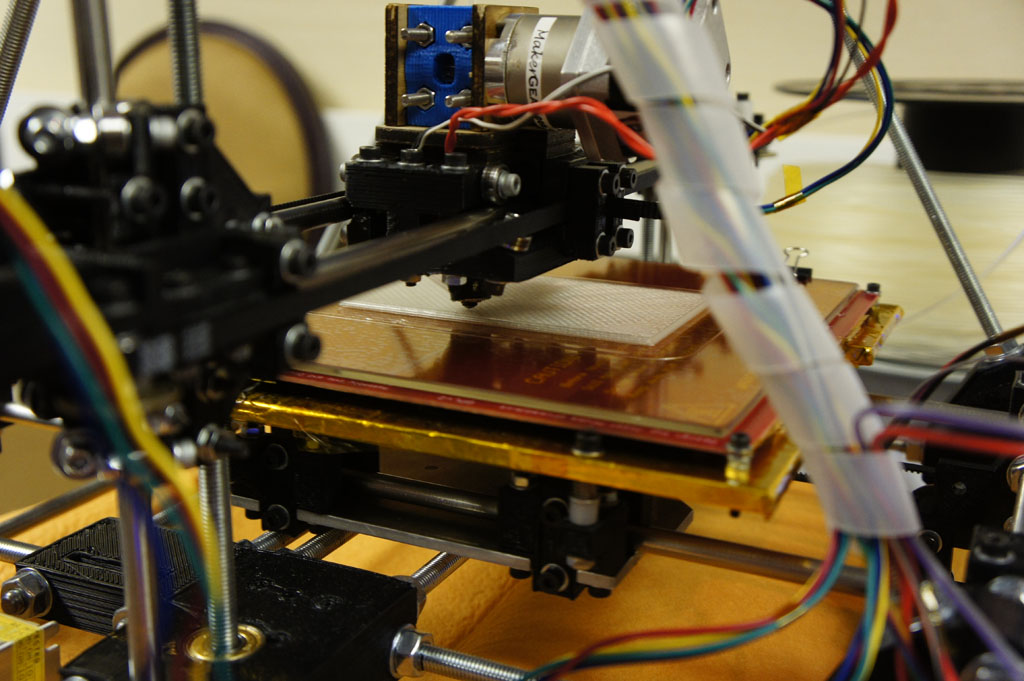 About 30 minutes into the print job. Almost done with the bottom.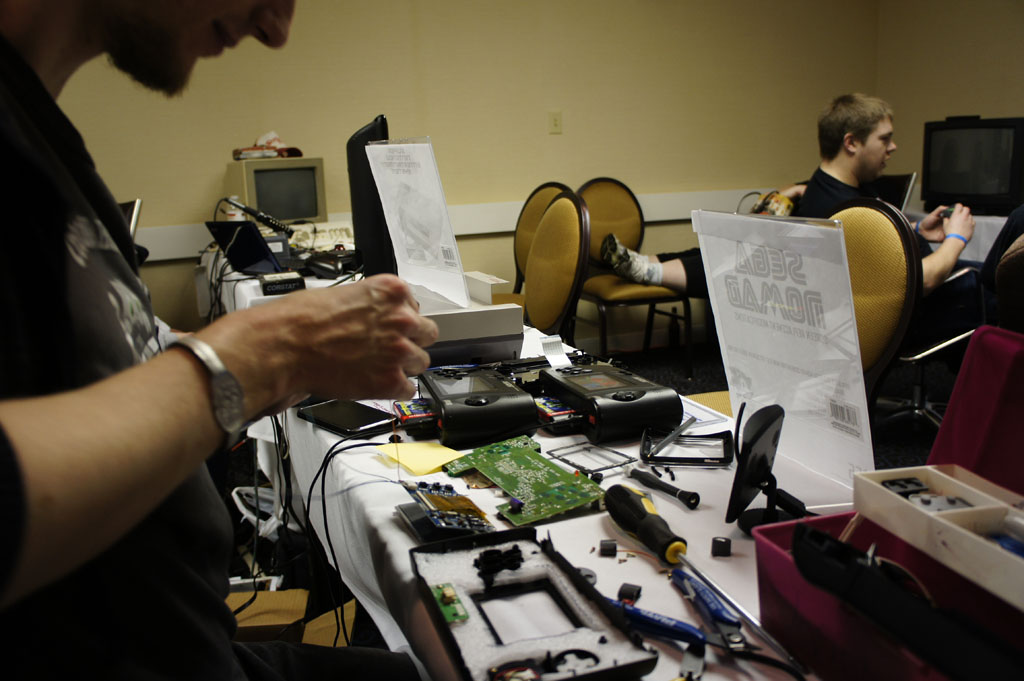 Jason (wallydawg) doing Sega Nomad display swaps. Really cool mod that really makes the Nomad an enjoyable portable.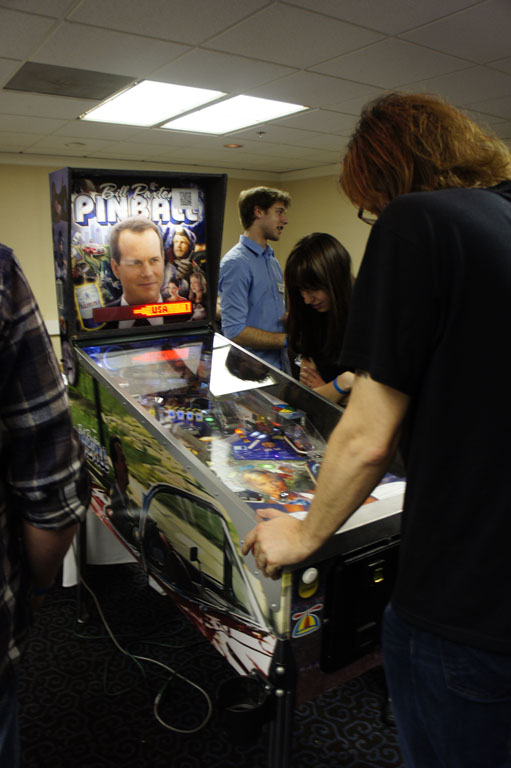 Bill Paxton Pinball up and running again.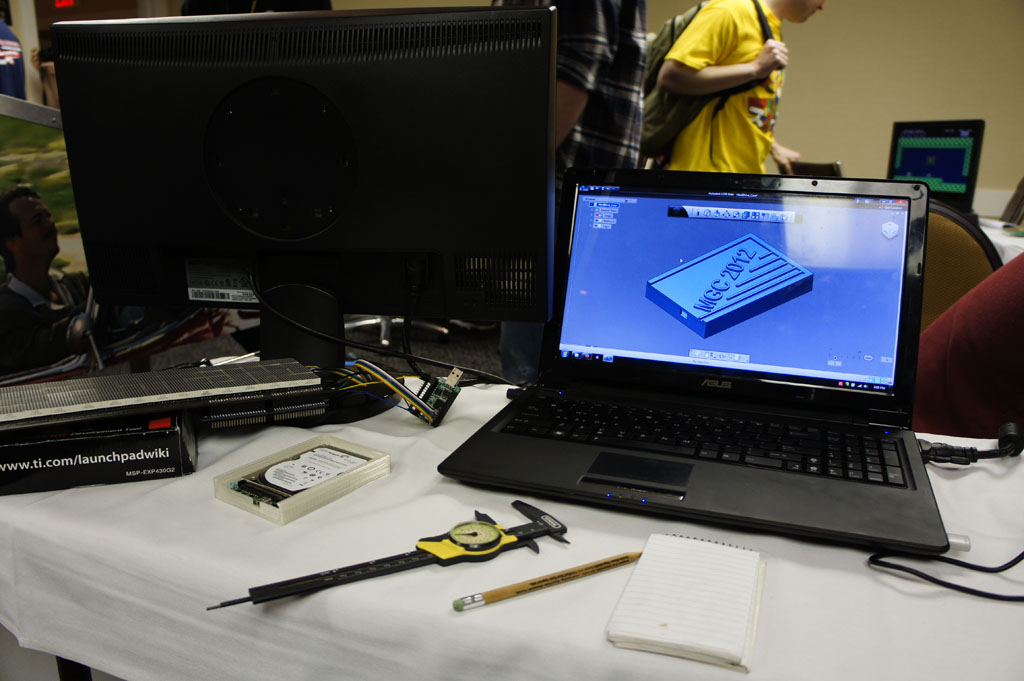 Bottom half of the harddrive case is finally printed completely.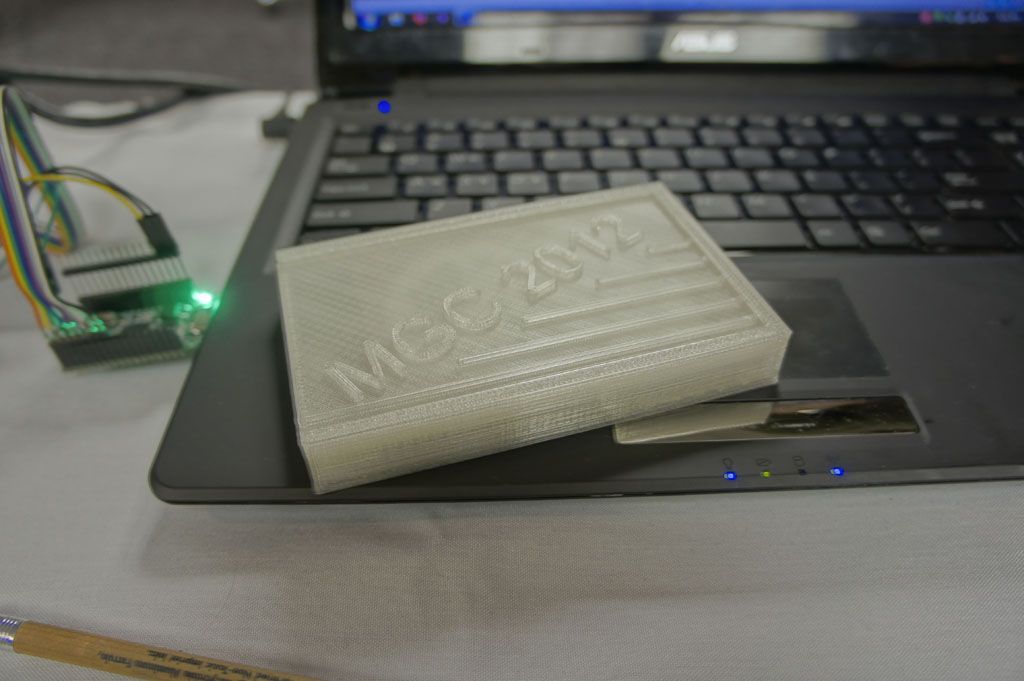 Top printed. It slides into the bottom half via a slot.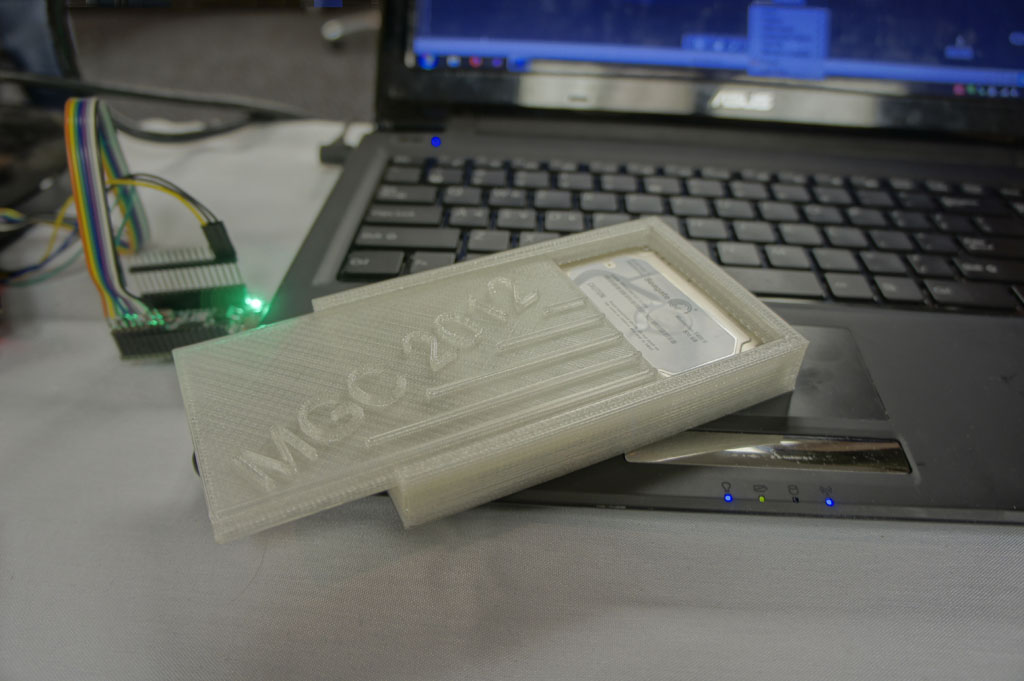 Showing how it slides in.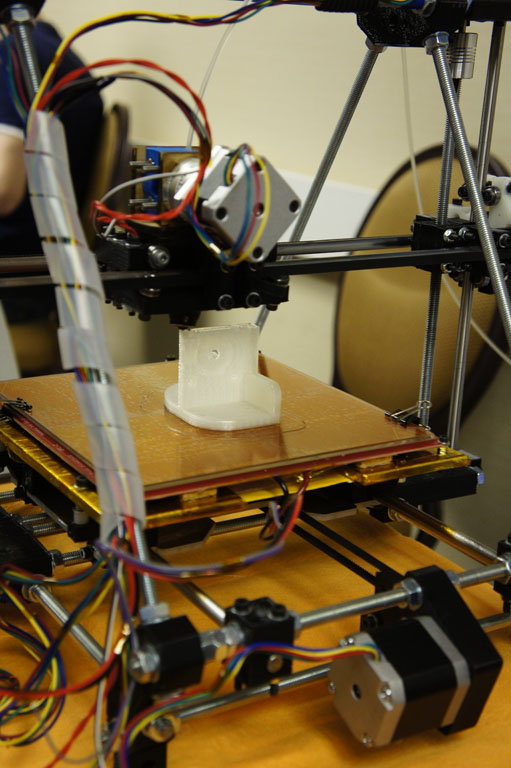 Printing a pinball bracket. This is for a servo motor if I recall.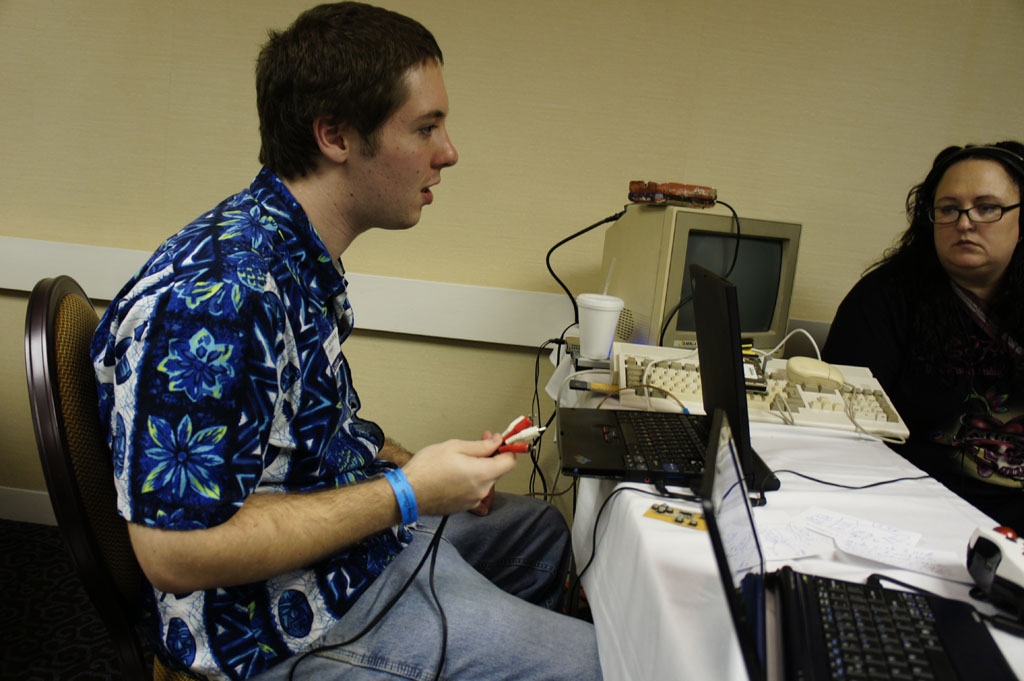 Sandwich on top of the Amiga Monitor?
As I said before MGC was allot of fun. Lots of gaming, pinball, and general goof. If you are in the Midwest region of the states then you should definitely swing by next year if the world doesn't end this December.
I am going to be posting allot more regularly now since I don't have to worry about being unemployed. I will be posting more tech related stuff (new parts, projects, microcontrollers) that is happening in the industry. This will be a slight departure from what I have been doing with the site but I think you readers (all 5 of you) will get more out of it.