I have been working on this amplifier for pinball machines. It is a simple 2.1 system with volume control, tone control, sub cutoff, and sub volume. The main lifting is done by a 4 channel TDA7387 which is mainly for low cost car stereos. It can do 41W so it should be plenty powerful for a pinball machine. For opamps I am using the AZ4558C. This is a generic audio opamp in a dual package.
It is a single supply design so easy integration and makes it able to use low cost switcher style power supplies. I run the power though an opamp set to half gain to create a "virtual ground". This is the middle bias point for all the filtering. After filtering it then gets DC blocked with in series capacitors and shoved into the TDA7387.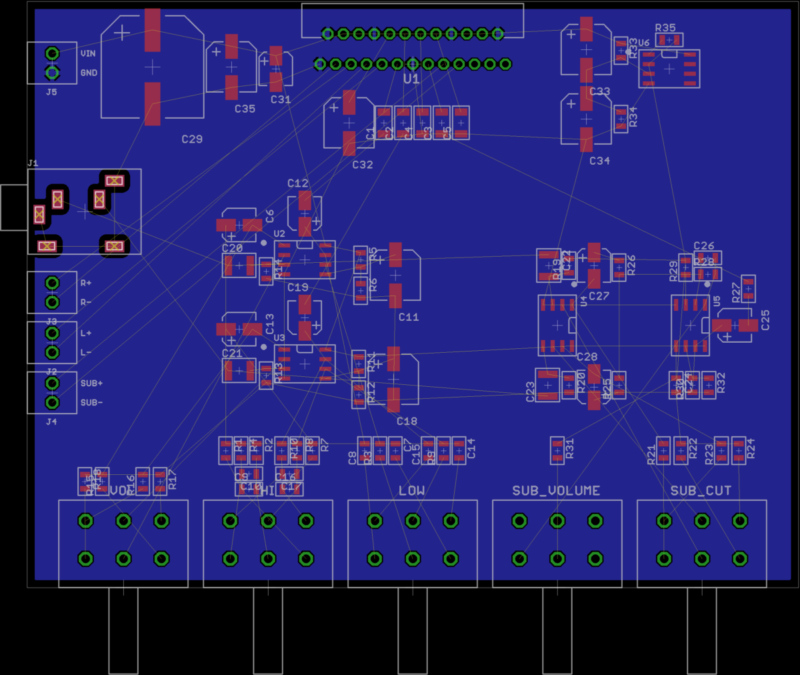 After I route this and organize the schematic I will post a link to the files.