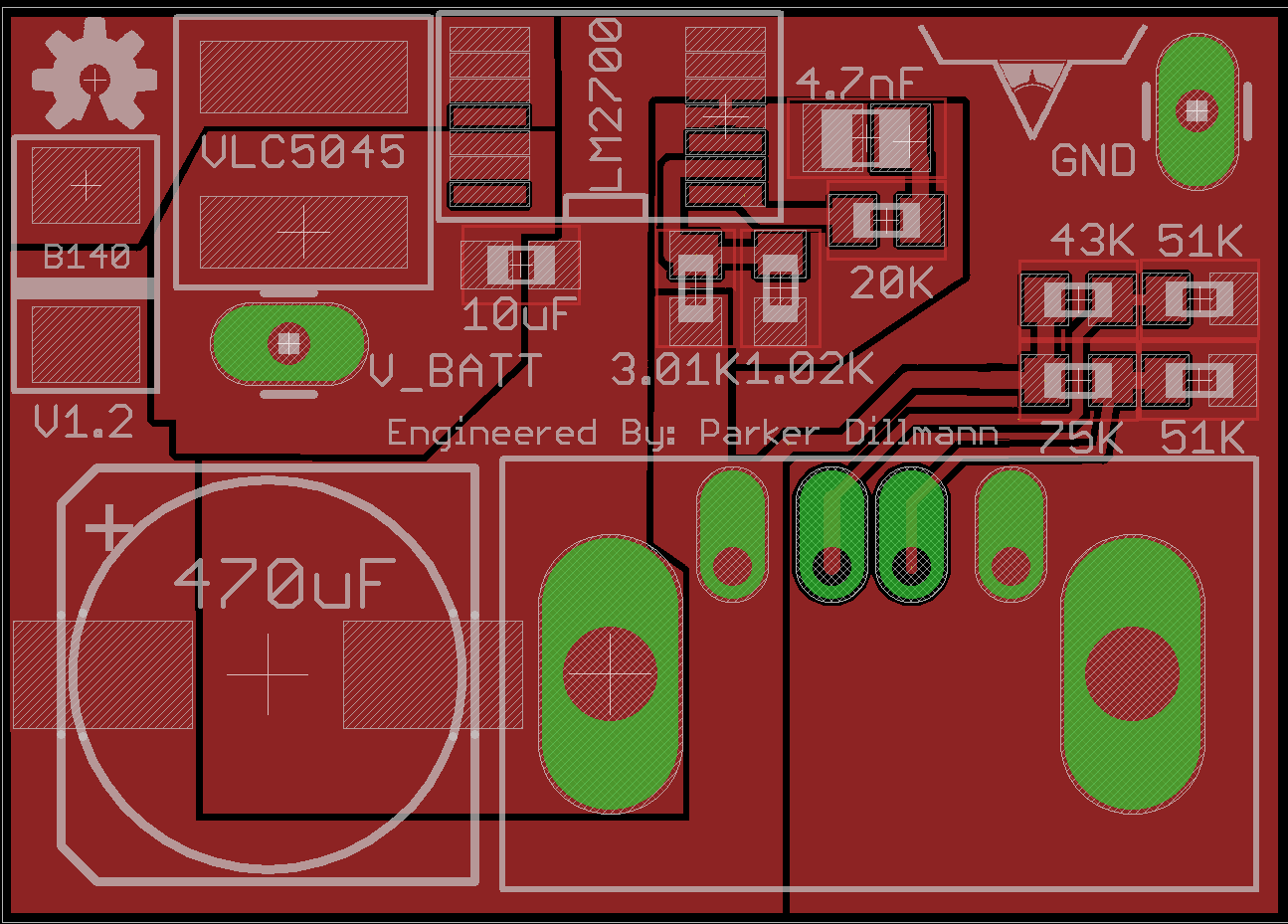 This design is inspired by the Minty Boost but it fixes some of the issues that I had with it. The Minty Boost is limited to 600mA due to the LT1302 chip. The Super Boost uses the LM2700 which can push up to 3.6A. This will enable i-devices to draw up to there maximum of 1A which will enable a faster recharge. In the LM2700 current configuration it can push 2.3A. This is due to the switching duty cycle of the chip.
Charging more quickly will drain and reduce the life span of AA batteries so lithium batteries are the ideal source for this board.
The board will take any voltage source between 2.2V to 4.5V and will output 5V. A bit of research on the internet turns out that the i-devices require a certain amount of voltage on the D- and D+ (data pins) of the USB connector. The board has it set up so the i-device can draw a full 1A.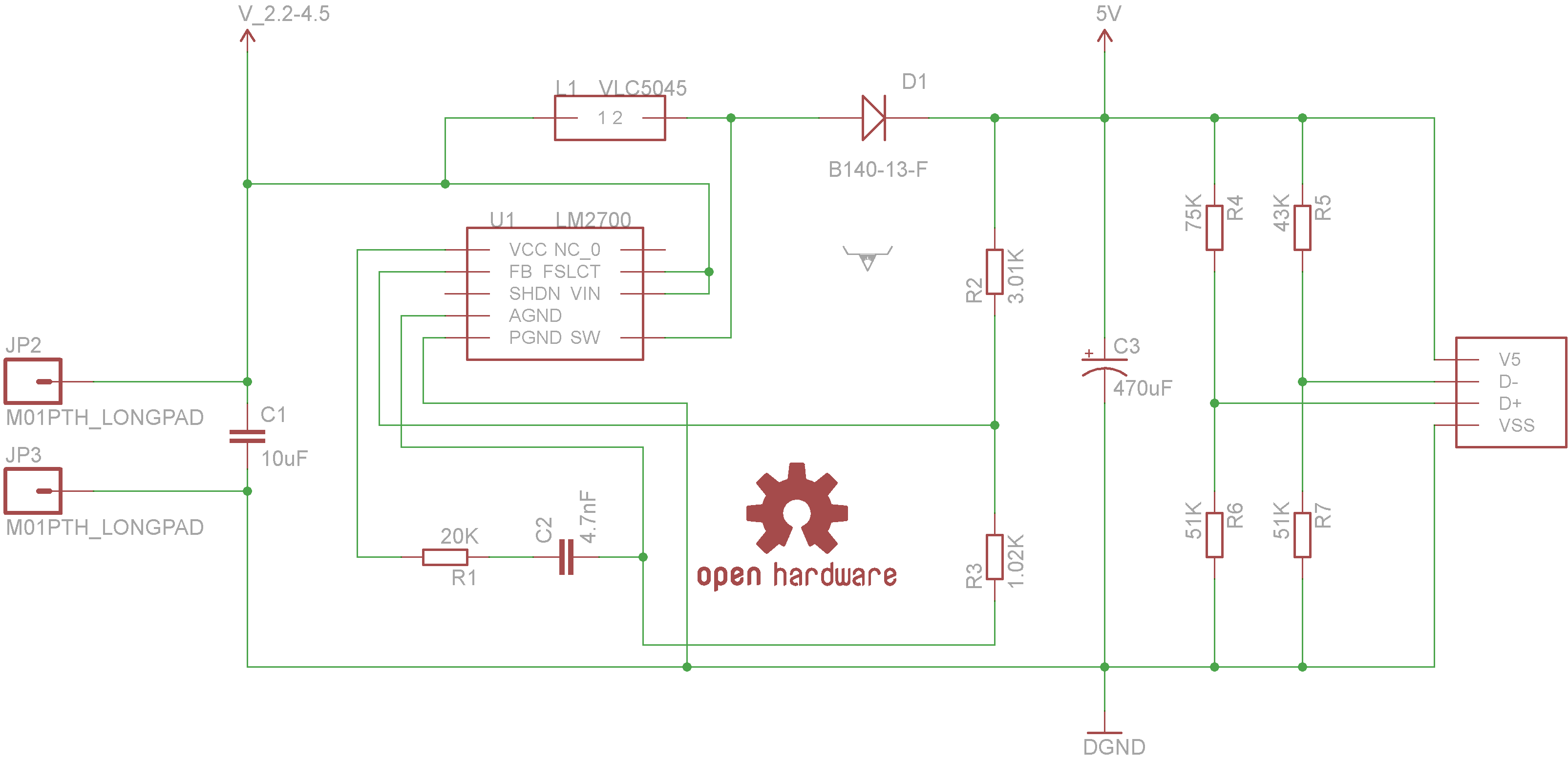 This board weighs in at a puny 62mm x 23mm x 11mm. It is a completely one sided board with only 2 through hole parts, the USB plug and the connector for the wire.
Another advantage of this design over the Minty Boost is cost. The LT1302 is very hard to find at chip distributors and it costs over $8 just for the chip. The Super Boost costs $7.70 for the complete Bill of Materials and because of the single sided PCB it is cheaper to produce at the PCB fab.
Assembly is a bit more difficult as the parts are all SMD but it should not be to difficult for intermediate solders.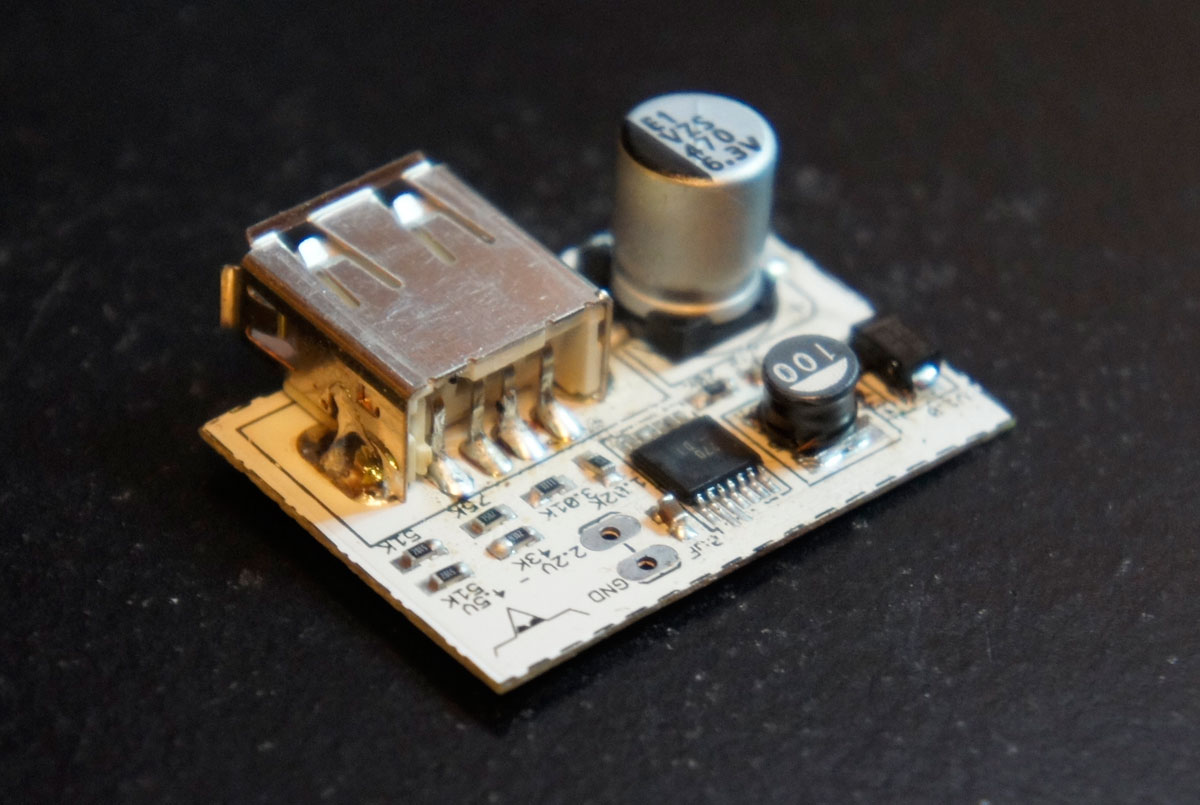 Files (Eagle V6)
---
Schematic V1.0
PCB V1.0
Bill of Materials
---


Name:            MFG P/N:               Mouser P/N:             QTY:
U1               LM2700MT-ADJ/NOPB      926-LM2700MT-ADJNOPB    1
L1               VLC5045T-100M          810-VLC5045T-100M       1
D1               B130-13-F              621-B130-F              1
C1               C1608X5R1A106MT        810-C1608X5R1A106M      1
C2               CC0805KRX7R9BB472      603-CC805KRX7R9BB472    1
C3               UCL1A471MCL6GS         647-UCL1A471MCL6GS      1
R1               CRCW060320K0FKEA       71-CRCW0603-20K-E3      1
R2               CRCW06033K01FKEB       71-CRCW06033K01FKEB     1
R3               CRCW06031K02FKEA       71-CRCW0603-1.02K-E3    1
R4               CRCW060375K0FKEA       71-CRCW0603-75K-E3      1
R5               CRCW060343K0FKEA       71-CRCW0603-43K-E3      1
R6, R7           CRCW060351K0FKEA       71-CRCW0603-51K-E3      2
USB Plug         87520-0010BLF          649-87520-0010BLF       1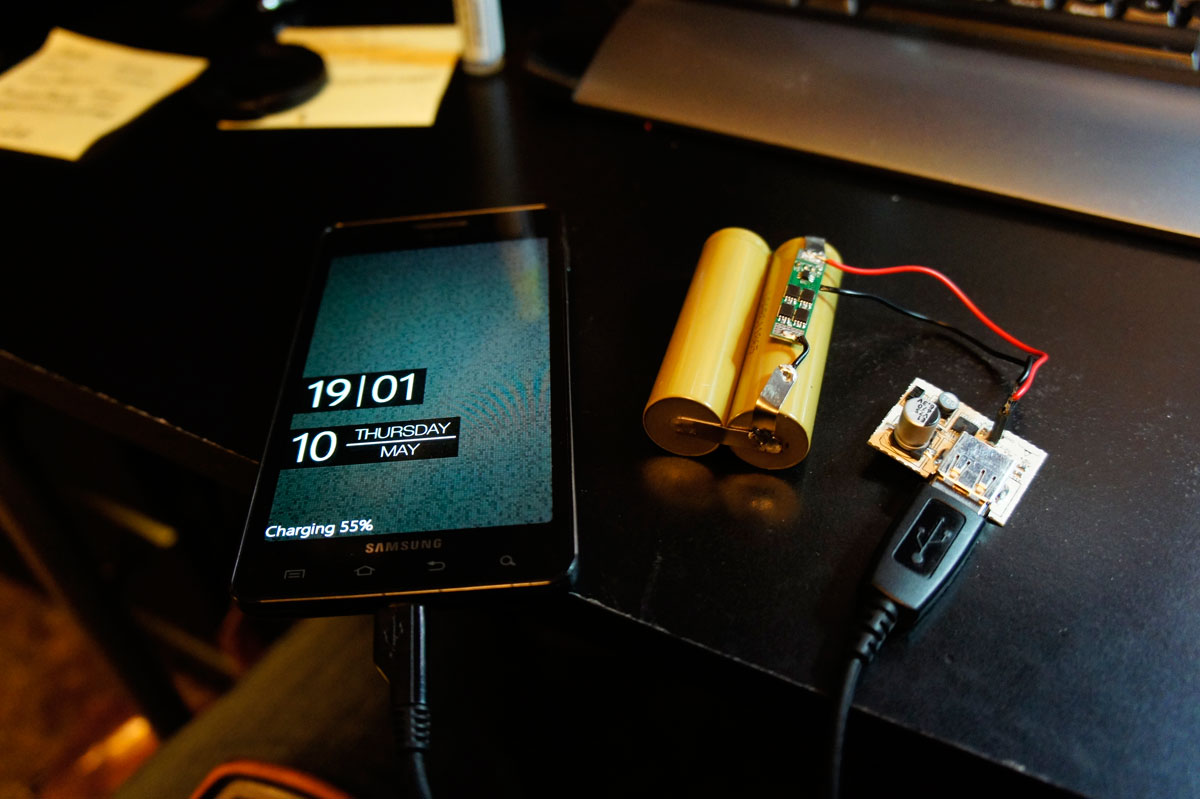 I designed a 3D printed case for the Super Boost. It has two parts and is designed to hold two cylindrical 18650 lithium cells.
Files (AutoDesk 123D)
---
Super Boost Case Ver1.0
Super Boost Case Part_A Ver1.0
Super Boost Case Part_B Ver1.0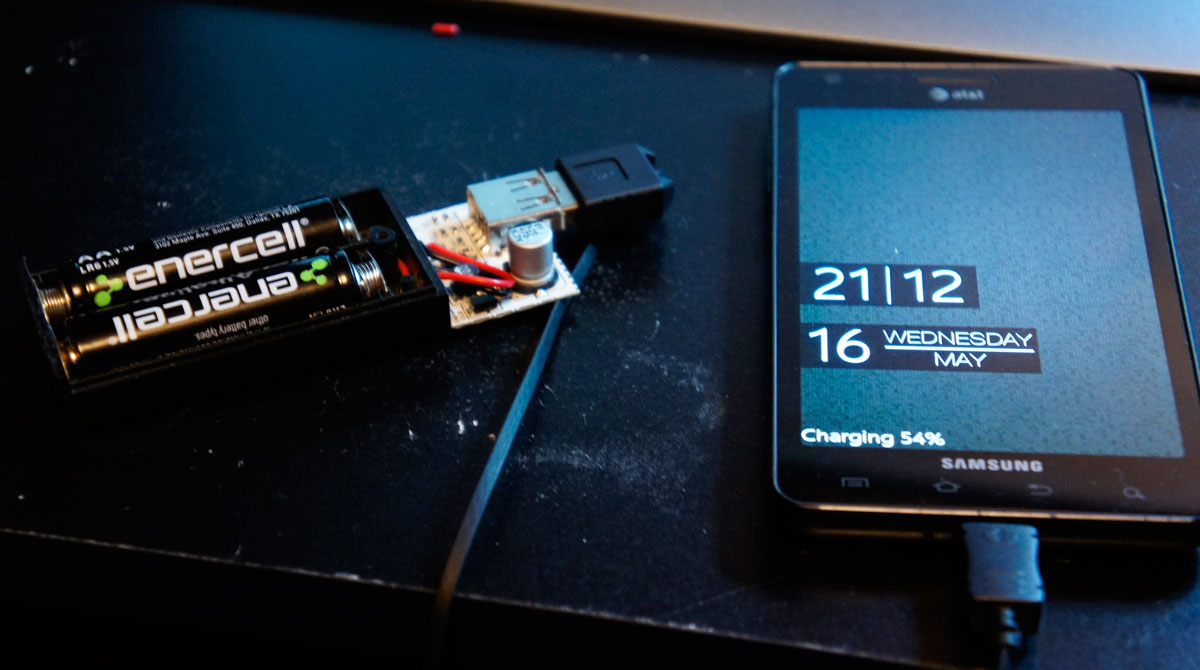 Super Boost charging my phone off of two AA batteries.