Unlike most LED Matrix projects my 128×32 Light Emitting Diode Dot Matrix Display V1.0 (LEDDMD) uses a smaller dot pitch LED Matrix with a size of 1.9mm. This means they are the same size as standard DMDs used on production pinball machines. I secured a supplier and I can provide any color LED for the DMDs. Red, Orange, Amber, Blue, Green, ect. These are currently not compatible with production machines but are intended for Home Brew Pinball machines. They are very easy to work with.
Instead of the wacky voltages of a standard DMD mine only needs a +5V supply. Standard DMDs also are hard to drive with microcontrollers because you have to fill each "level" individually and you have to do it fast enough to keep up with the refresh rate. My DMD runs off a FPGA which means you don't have to worry about how fast you send the data to the display. The FPGA takes care of all the matrixing and color levels. All you have to do is send the data in 1byte wide chunks which is perfect for Microcontroller use. If you are doing animations you can stream data off an SD card by doing byte writes and then pushing that data directly to the DMD.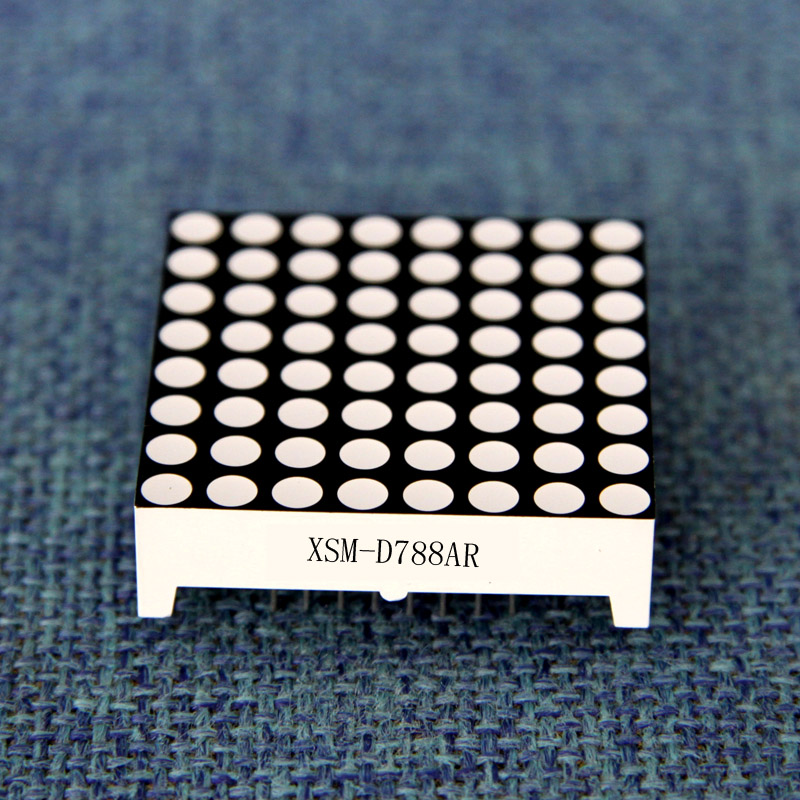 The protocol to write to the display is almost exactly like a shift register. There is a clock, latch, and data lines. It works in either 1 bit mode or 8 bit mode data line modes.
In 1 bit mode there is only 1 data line and in 8 bit mode this is 8 data lines. 8 bit mode enables you to clock in an entire byte of data at a time speeding up the transfer process by a factor of 8. In either mode you can do animations smoothly. All processing of the data is done on the microcontroller. The Display stores the data and takes care of running the display.
The bulk of the hardware is in the FPGA. I am using a Cyclone II EP2C8Q208C8N FPGA breakout board. There are some darlington transistor arrays that sink the current from a single row. To expand the I/O of the FPGA some decoders are used.
Here are the links to all the code:
FPGA:
Main Routine
Memory
Propeller:
Transmission Protocol and Test